Latest Resident Evil 6 demo out this month!
| September 6th, 2012 |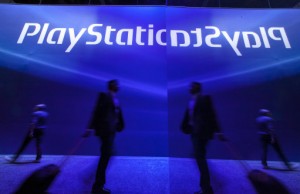 Capcom has announced another round of Resident Evil 6 demos scheduled to open to the gaming public on September 18. However, it will only be available to gamers in the Japan region.
Capcom has put a lot behind the latest instalment of the core series of the Resident Evil franchise, as not only has it assembled its largest ever development team for a project but it has also forecasted the game to sell in the millions and go on to become a huge hit.
The game was originally revealed to have three separate single-player campaigns, each around 75% the length of Resident Evil 5, before Capcom revealed that there was fourth campaign as well. This means that Ada Wong's campaign will also be included in the game in addition to those of Chris Redfield, Muller and Leon Kennedy's.
Resident Evil 6 also supports two player drop-in drop-out co-op, which basically doubles it playability as well. All in all, Capcom is pulling every trick out of the bag in order to give Resident Evil 6 the best possible chance of success.
One of those tricks is also to provide a number of demos to attract non-Resi gamers to try the game out for themselves. Access to the game's demo was included as part of a promotion earlier on, as anyone who purchase a copy of Dragon's Dogma would receive access to the game's demo. It was originally made available for Xbox 360 users before being released on the PlayStation 3.
The next demo can be downloaded on the 18th of September from the PlayStation Network and Xbox LIVE. However, in the case of the latter service, it will only be available for Gold members to begin with as Silver members will have to wait until the 25th of September.
There is a catch though, as there almost always is, and that is the fact that the demo is restricted to the Japan region, meaning that it has not been announced for other territories as of yet. Although if gamers really wanted to play the demo, all they have to do is set up a Japanese PlayStation Network account and download the demo from there.
From what the gaming public has seen and played of the game, Resident Evil 6 seems an ambitious title that is attempting to do a number of things at the same time. Whether it can pull off this juggling act with the final product remains to be seen and that is the make or break point of the game.
But what about the readers; are they excited about Resident Evil 6 or do they think the series has lost its way by focusing more on action than survival horror? Let us know your thoughts in the comments section below.
Other People Are Reading