EA announce Need for Speed Most Wanted pre-order incentives
| July 18th, 2012 |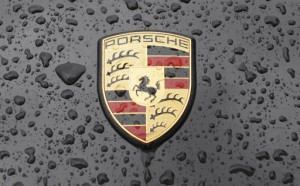 Limited Edition also detailed for Criterion's upcoming game.
EA is pulling out all the stops for the game they hope will make up for Need for Speed: The Run, which the studio admits was a disappointment for everyone.
Need for Speed Most Wanted will come with plenty of content for those who pre-order the game as well as for those who are looking to invest in the Limited Edition of the game as well.
Starting things off with what gamers who pre-order the game can expect to receive and it turns out there are a number of packs available via Origin and select retailers as well but before getting into any details on the specifics, one must first understand the concept of the game's multiplayer, which Matt Webster, the executive producer at Criterion, explained in the following words, "In Need for Speed Most Wanted, everything players do earn(s) them Speed Points which are used to compete to be the Most Wanted amongst their friends."
He continued, "Fans with the Limited Edition  or pre-order packs will have additional  cars to choose from on day one – cars that fit how they like to compete in multiplayer, whether it's going for the highest top speed, farthest jump, or the fastest race time."
There are three packs currently on offer for pre-order, namely, the Speed Pack, Strike Pack and the Power Pack.
The Speed Pack unlocks the Caterham Superlight R500 in exclusive Satin Black livery, which has been modified with Track Tyres for extra grip and a Lightweight Chassis for high speeds.
The Power pack comes with the Ford F-150 SVT Raptor which has been modified for increased damage, tight jumps and takedowns.
Lastly, the Strike Pack comes with the Mercedes-Benz SL 65 AMG Black Series, which has been modified for Speed and being more resilient against takedowns.
As for the Limited Edition and pre-order incentives for it, players will have four hours of Double Speed Points, which is the same as Experience Points that are used for progressing player levels and unlocking new content.
Two other cars will also be unlocked from day one. The cars are the Maserati GranTurismo MC Stradale and the 2012 Porsche 911 Carerra S. the latter has been optimised with an Aerodynamic Body for higher speeds and nitrous for ridiculous speeds. At the same time the Maserati comes will higher power and increase stability at high speeds.
EA really seem to want to ensure that they provide gamers with as many incentives to purchase the game as possible after the Need for Speed brand took a serious beating following The Run, but seeing how Criterion, the studio behind the Burnout series, is at the helm should help considerably.
Other People Are Reading