Mac version of Black Ops announced
| July 5th, 2012 |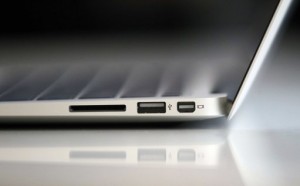 That's the first Call of Duty: Black Ops. There has been no news regarding Black Ops 2 making its way on to Apple computers for the time being.
Apple may be the market leader in terms of gaming on smartphones and setting the pace as to how distribute games digitally and profitably, it seems that when it comes to core gaming, the company is lagging behind other consoles and even PCs.
Black Ops is the latest game in the Call of Duty to be given a Mac release. The game was originally released in 2010, but it seems that Activision on virtually every single platform, barring the Mac. The snub may have been due to the lower profitability on the platform as compared to other consoles and devices.
Luckily for Mac gamers, Aspyr, the publisher which brought both Call of Duty: Modern Warfare 2 and Call of Duty: Modern Warfare to the Mac is set to bring Black Ops to the platform as well.
The port of the game that has already celebrated its first birthday and is close to celebrating its second will be bringing the original Black Ops experience to gamers. The system requirements will not tax the gamer's machines all that much and are expected to be on par with those that came with the Modern Warfare port of the game.
Aspyr has already offered a 50% discount on both the Call of Duty: Modern Warfare titles as it looks to generate as much revenue as possible from those titles before they become pretty much obsolete as gamers will turn their attention to Black Ops.
However, there is still no news regarding a Modern Warfare 3 port making its way to Apple's Mac computers anytime soon, and seeing how the studio is currently busy with porting Black Ops one can expect Modern Warfare 3 to be announced around this time next year.
As for Aspyr, well it turns out that the company jumped at the chance to port the Call of Duty series to Macs around the world, as the publisher looked to cash in on the game's unparalleled financial success.
The Call of Duty series has broken record after record with every annual release and Modern Warfare 3, the latest game in the franchise, managed to break Avatar's record as the fastest-selling entertainment product of all time.
Although the Mac versions of the Modern Warfare series did not come close to matching the console and PC sales of the game, they did however generate enough revenue to warrant another port of the series, though it will be interesting to see how Black Ops sells, especially being released so close to the release of Black Ops 2.
What about the readers who own a Mac? Will you be buying Black Ops or saving your money and spending it on other things? Let us know in the comments section below.