Mass Effect 3 'Omega' DLC not coming to Wii U, confirms BioWare
| November 26th, 2012 |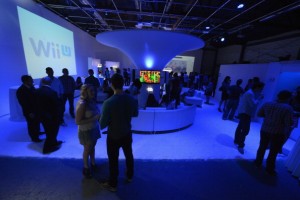 Makers of the renowned Mass Effect franchise have confirmed that the upcoming 'Omega' downloadable content (DLC) for the third title in the series will be skipping the Wii U version of the game.
The fans of the sci-fi role-playing game third person shooter are really looking forward to the latest expansion pack that has been described by the developer as the biggest DLC done for Mass Effect 3 to date.
While the PlayStation 3, Xbox 360 and PC owners will still be counting days until the DLC goes live, the Wii U owners find themselves sidelined because the latest adventure will not releasing for Mass Effect 3: Special Edition.
Responding to a question regarding the game's release on the social networking and web-blogging website Twitter, BioWare conceded that "Unfortunately, it will not be available for Wii U."
The luck of Nintendo enthusiasts was bound to run out sooner or later. With the studio bringing the third and final title in the original Mass Effect trilogy to the first console in the next-generation space and that too with additional content, the fans had plenty to celebrate.
The Mass Effect 3: Special Edition disc for Wii U already comes bundled with majority of the DLCs that have been released for the game since March 2012.
The DLC integrated in the Nintendo console version of the game include content from the Extended Ending, Rebellion and Earth, the Resurgence and From Ashes.
BioWare is, however, not writing off the possibility of the 'Omega' DLC as well as future DLCs from making their way to the Wii U version of the game in the future, tweeting "Never say never."
'Omega' DLC is the second DLC that will be absent from Mass Effect 3: Special Edition, with the single-play Leviathan expansion missing from the disc as well.
Not being able to purchase the 'Omega' DLC from Nintendo's eShop is not the only blow that the Wii U owners have taken.
Publisher Electronic Arts (EA) has confirmed that it currently has no plans of bringing the Mass Effect Trilogy set or first-two titles in the series to the console.
Responding to a question regarding the possibility of these coming to Wii U in the future, the company said there is nothing to share at the moment, while further adding that publisher will keep the fans posted.
Mass Effect 3: Special Edition launched for Nintendo's first-ever high-definition (HD) console on the same day that the system launched in America, i.e. November 18. Despite some graphical limitations noticed by some owners, the first next-generation console has created quite a buzz within the gaming community.
Europe and Australia will get to experience the latest offering by Nintendo on November 30, while the console will make its way into Japan on December 8.
Other People Are Reading