Mass Effect producer asks fans if the next game should be a prequel to the series
| November 21st, 2012 |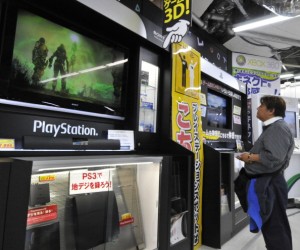 One thing that has become crystal clear over the last few weeks is that the maker of the Mass Effect series BioWare is completely dedicated to its goal of ensuring that the next title in the franchise is a blockbuster.
The developer has been turning to its loyalists from time to time, seeking feedback and calling for suggestions from the fans regarding what they would like to see in the next sci-fi action role-playing third-person shooter.
In the most-recent interaction between the studio and fans of the franchise, producer Casey Hudson asked the questions from his 30,000+ followers if they would like Mass Effect 4 to be a prequel to the Commander Shepard trilogy, or if they would like it to be a sequel.
"Parsing through your thoughts on the next #ME game," he wrote. "Would you be more interested in a game that takes place before the trilogy, or after?"
With the final title in the Mass Effect trilogy releasing earlier this year, the fans of the franchise were understandably upset as the realisation that the series has come to an end set in.
However, the depression did not last long as BioWare announced the next Mass Effect game, explaining that there are still many tales to end and inter-galactic adventures to go on.
One thing that may have taken the excited fans by surprise was the emphasis of the developer that the main protagonist in the original Mass Effect trilogy Commander Shepard will not be featured in the next game.
The studio explained that it plans on taking the game in a new direction rather than going around in circles.
Looking to make sure that the next title in the series gets the same response that the previous three games received, the producer at BioWare has been communicating with the fans who helped the Mass Effect franchise such a hit, asking for their suggestions and feedback, both of which is considered crucial to the next game's success.
Even though the developer has announced Mass Effect 4, and started work on it at the Montreal studio, it is still continuing its support for the third and final title in the original series, Mass Effect 3.
A number of downloadable content (DLC) are in the pipeline for the previous title, with the Omega DLC set to release for PlayStation 3, Xbox 360 and PC.
Electronic Arts (EA) released Mass Effect 3: Special Edition for Nintendo's first high-definition (HD) console that launched in North America on November 18. BioWare has confirmed that the Omega DLC will not be launching for the Wii U version of the game.
It is not yet clear if the DLC would be releasing for Mass Effect 3: Special Edition on a later date, or if it would not be releasing for the Nintendo console at all.