Max Payne 3 Local Justice DLC due next week for PlayStation 3 and Xbox 360
| June 28th, 2012 |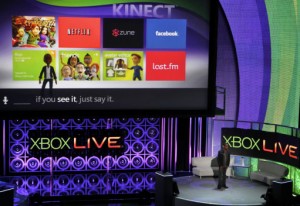 Rockstar Studios is all set to release the first downloadable content (DLC) for its third-person shooter Max Payne 3 next week.
The add-on pack titled the Local Justice will hit the PlayStation 3 and Xbox 360 on July 3 while it will become available for the PC version on July 17.
The paid-for DLC pack will bring a number of new things into the game, which range from new maps and weapon to the addition of a new multiplayer faction as well as associated achievements and trophies.
The Local Justice pack will carry three new maps based on the final chapters for different modes of the game. While the new '55th Battalion HQ map will be playable on all game modes, the Imperial Palace and Departure Lounge maps will be limited to the game's deathmatch mode, team deathmatch mode and Payne Killer mode.
The new DLC will also increase the number of options that a player ha at his disposal to wreck havoc by giving him access to a M4 assault rifle, though with indefinite attachments.
A new item called Light Fingers will become available to allow faster looting. The add-on pack will also introduce a new faction, Sao Paulo Police, to the game along with an option to customize avatar.
The first DLC pack for Max Payne 3 was originally scheduled for a June release. However, Rockstar Studio had to postpone the add-on until July for reasons not revealed. In order to make up for the delay and rewarding fans for their patience, the publisher will be launching the DLC at a discounted price of 480 Microsoft Points on Xbox Live and $5.99 on PlayStation Network (PSN) instead of the originally planned price of 640 Microsoft Points on Xbox Live and $7.99 for both PSN and PC. However, after the launch week is over, new players will have to pay the full price to get their hands on the content.
The upcoming Local Justice pack is the first of seven DLC packs that Rockstar plans on releasing over a course of next few months for the latest title in the May Payne franchise. Players will soon find the Disorganized Crime map pack on offer, along with the Deathmatch Made in Heaven mode pack, the Hostage Negotiation map pack and the New York Minute co-op pack.
Even after downloading all the packs just mentioned, the Max Payne DLC will keep arriving in the form of Painful Memories map pack and the Trickle Down Economics map pack.
Rockstar seems to have chalked out a comprehensive May Payne-oriented plan for this summer. By announcing a handful of DLC for the game, the publisher sure has made its commitment to ensuring the best possible experience for the players known.