Max Payne available on select Android smartphones and tablets, details
| June 20th, 2012 |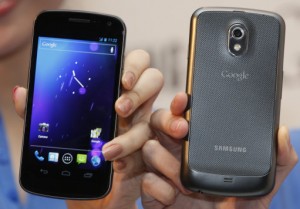 Rockstar Games has released the original Max Payne game on android devices; however, not every device will be able to run the game.
Following Max Payne's explosive return to the gaming scene with the series' debut on the current generation of consoles with Max Payne 3, it seems that the game's publisher Rockstar is determined to ride the wave of hype surrounding the game as far as possible.
The studio has released the first game in the Max Payne series on both iOS and Android devices. The iOS version for the iPad was released earlier on, however, the Android version took a little longer to develop due to the fact that a diverse range of devices use Android as compared to the iPad.
Max Payne 3 has been hailed as brilliant entry into the once forgotten series and the game's multiplayer component has been praised as well. The portable version of the first game in the series, however, has not been complimented as enthusiastically as the console version.
While the game does handle well, the lack of actual physical buttons and imprecise touch screen control have made it a game that only those suffering from severe nostalgia will be enjoying. That is not to say that the game is terrible by any stretch of the imagination as there are plenty of moments that fans of the series as well as first time Max Payne-ers will enjoy.
However, the game only runs on specific Android devices, starting off with the smartphones, and Motorola, HTC, Samsung and Sony all have a number of phones able to run the game. They are:
Motorola: Razr, Razr Maxx, Atrix, Photon, Droid Bionic
HTC: Rezound, One X, One S, Evo 3D, Sensation, Droid Incredible 2
Samsung: Galaxy Nexus, Nexus S, Galaxy Note, S2, Galaxy R
Sony: Xperia Play, Xperia S, Walkman Z Series Media Player.
The game also runs on a number of tablets as well, including Acer, Asus, Dell, Sony, Samsung and HTC. The list of tablets able compatible with Max Payne are:
"Acer Iconia, Asus Eee Pad Transformer, Asus Eee Pad Transformer Prime, Dell Streak 7, LG Optimus Pad, Medion Lifetab, Motorola Xoom, Samsung Galaxy Tab 8.9 / 10.1, Sony Tablet S, Sony Tablet P, Toshiba Thrive, HTC Flyer, HTC Jetstream."
Max Payne follows an increasing number of triple-A core gaming experiences that are making their way over on to tablets and smartphones. Dead Space and Mass Effect: Infiltrator are two other examples of major console titles making their way onto the portable gaming market.
One can expect a number of titles to follow a similar path in the future as other major publishers such as Ubisoft, Square Enix and Activision will look to tap into the growing nature of the portable gaming market.
Other People Are Reading