Mega-Man franchise still alive, confirms Capcom
| November 15th, 2012 |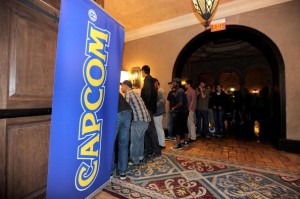 Capcom has confirmed that the fans of the Mega-Man franchise have not seen the last of their beloved Blue Bomber.
It has been quite some time since Mega-Man has made his appearance on consoles and hand-held devices, with Mega-Man 10 for the PlayStation Network, Xbox Live and WiiWare being the last entry in the series.
The long absence of one of the most prolific series by Capcom and the latter's silence even on the franchise's 25th anniversary had caused many fans to get an impression that the Mega-Man era had come to an end.
However, their fears have been laid to rest as Capcom USA senior vice-president Christian Svensson came forward to talk about the future of the franchise during an interview with Nintendo Power.
He revealed that the company has no plans to let go of the Mega-Man series in the new future and will continue to keep the brand alive by releasing games for both consoles as well as handheld gaming devices.
"I can say with certainty that you've not seen the last of the Blue Bomber on consoles and handhelds, and, with luck, we'll be celebrating his 50th anniversary, including all of the games you're going to enjoy over the next 25 years," Svensson said.
The Capcom USA executive, however, refrained from dishing out any details of when the next Mega-Man game would come out, as starting to talk about the game before its release has led to a series of disappointments for the fans in the recent past, which was a clear reference to Mega-Man Legends and Mega-Man Universe, both of which were cancelled after being announced.
"That said, an issue we've had in the past has been talking about games and announcing them before we're certain they're going to come out, which unfortunately has lead to profound disappointment for many fans," he added. "So for now, I'm going to have to stay mum about any details."
The confirmation that Capcom has not forgotten about one of its most prolific franchises may come as a huge relief for the fans.
Released for Nintendo Entertainment System (NES) in 1987, the first Mega-Man game enjoyed a huge amount of success. To date, the series comprises of fifty titles, which includes spin-offs. During the course of the series, other characters also began to share the spotlight with him, with Zero being the most notable of them all.
The Mega-Man X spin-off of the main franchise is still considered among the best two-dimensional (2D) games. It made its first appearance on Super NES and later landed on Sony's first PlayStation console. The last title in the series made its way to PlayStation 2, though it failed to make much of an impact, primarily because of the shift from its 2D design to 3D role-playing game (RPG).