Metal Gear Rising: Revengeance gets a demo and special console
| December 7th, 2012 |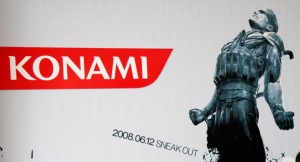 Players can give the Platinum Games and Kojima Productions title a go in the demo on the 13th of December, while Japan gets an exclusive PlayStation 3 Revengeance console.
The Metal Gear brand is set for an expansion with the Solid brand now being complimented by the new, adrenaline pumping , hack and slash Rising series. The original games were developed by Hideo Kojima and his studio, Kojima Productions, and each game went on to critical success.
The latest game, Metal Gear Solid 4, was hailed as the best game in the previous decade by many and its follow up has been shrouded in mystery. Kojima has confirmed that work on Metal Gear Solid 5 is underway as is Metal Gear Zeroes and Project Ogre.
However, there is solid news on the Metal Gear Rising: Revengeance front as the upcoming game draws ever nearer to its release date. Sony seems to be getting into the swing of things as well as the publisher has announced a special edition Metal Gear Rising PlayStation 3. The 250GB Super Slim model comes in Matt Black with the disc cover in Blue and a 'Cyborg Ninja' body.
The console is exclusive to Japan with no news on whether or not it will be making its way over to the United States, Europe or other territories. It is also worth noting that the game is a PlayStation 3 exclusive in Japan, as Kojima Productions did not see any financial sense in making it multi-platform in the region.
The price of the console is for 31,960 Japanese Yen or $390 and will release alongside Metal Gear Rising: Revengeance in February.
However, in an extra effort to entice fans to try the game and get those who are cautious about going from a tactical stealth espionage game to a full blown action, hack and slash game, there is also a demo of the game, again exclusive to the PlayStation 3.
The demo will be available to download on the 13th of December and contains the complete VR training module that players will need to know in order to familiarise themselves with the new title.
There will also be a mini-boss battle within the game as well with players being given the chance to take on the Bladewolf.
Seeing how the demo is for the price of free it would be wise to give the game a go and see whether or not it is a day one purchase. Especially if one considers the likes of Dead Space 3, Crysis 3, Grand Theft Auto V and Tomb Raider releasing around the same time.
But what about you, have you already made your mind up about the game or are you waiting for the demo? Let us know in the comments section below.