Metal Gear Solid 4: 25th Anniversary Edition not coming to Xbox 360, clarifies Konami
| November 29th, 2012 |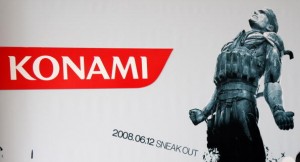 A listing at an online catalogue of a New Zealand shop mentioned an Xbox 360 port of Metal Gear Solid 4: 25th Anniversary Edition, thus sparking speculations that the game was no longer limited to Sony's current-generation console.
Konami, however, has debunked the rumour, making it very clear indeed that the game is intended to remain a PlayStation 3 exclusive, while further adding that the company has no plans of porting the game to Xbox 360.
An Xbox 360 version of Metal Gear Solid 4: Guns of the Patriots is becoming an increasingly popular rumour over the years, returning every year close to Christmas to get the Microsoft fans of the action game excited.
The latest rumour was triggered after Mightyape.co.nz listed Metal Gear Solid 4: 25th Anniversary Edition for Xbox 360, while also putting up the box art to make it look even more convincing.
Despite listing the game, the shop's website itself said that the Xbox 360 version of the game was unavailable.
"Sorry, this product is not currently available to order," the statement reads
A Konami representative told VG247 that the box art that the New Zealand shop showed was photoshopped and therefore nothing more than a hoax.
Xbox 360 owners find themselves teased with a possible release of Metal Gear Solid 4 for their console because Konami has already brought Metal Gear Solid HD Collection to it, just making it seem quite probable that the fourth title in the series will eventually head to the Microsoft console as well.
The wait has been going on for quite some time now, but Konami does not seem interested in porting the game to other consoles anytime soon.
Released in June 2008, Metal Gear Solid 4 received trophy support just recently through a patch that was released this summer. The game also had its multiplayer component taken offline earlier this year.
Konami is launching Metal Gear Solid 4: 25th Anniversary Edition, which will include trophy support, for PlayStation 3 in UK next month, with the game to bear a price tag of £20.
It is not yet clear if the latest version of Metal Gear Solid 4 will be arriving in the United States or other territories.
Metal Gear Solid 4 is a sequel to the second title in the series, Sons of Liberty, picking up the story five years from where the latter left off.
In a similar fashion to the other titles in the franchise, Metal Gear Solid 4: Guns of the Patriots went on to become a blockbuster, receiving massive critical as well as commercial success.
As part of the 25th anniversary celebrations for the Metal Gear Solid brand this summer, Konami announced a new title Metal Gear Solid: Ground Zeroes, along with a film adaptation of the popular video game series.