Metro: Last Light developer calls Wii U's CPU "slow" and "horrible"
| November 22nd, 2012 |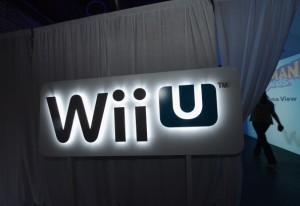 The first-ever high-definition console by Nintendo, Wii U, may be the hottest system in the North American market at the moment, but not everyone is thoroughly impressed by the hardware and its capabilities.
Metro: Last Light developer 4A Games is one of the studios that do not have much faith in the rendering power of the new console and gone as far as bluntly stating that its CPU is "horrible" and "slow."
In a recent interview with Now Gamer, the chief technical officer at 4A Games Oles Shishkovtsov conceded that the studio is reluctant to port Metro: Last Light to Wii U, pointing out that the console's CPU will make it quite difficult to maintain the quality of the game.
The game's publisher THQ has been going through financial crises over the last couple of years, with a number of games being cancelled or delayed that has been resulting in shattering investors' trust in the company.
The publisher has already directed the development team to complete the work on Metro: Last Light before April 2013 in order to come true to the assurances made to the investors.
This indicates that the CPU of Nintendo's latest console may not be the sole or primary reason for the studio to decide against a Wii U version of the game.
THQ spokesperson Huw Beynon reiterated the point made by Shishkovtsov regarding the console's weak CPU and its impact on the quality of the game.
He did, however, add that the company has taken a look at the hardware and believes that it would be possible for them to bring the game to Wii U in the future, though it will require the studio to make comprises on the quality.
"We had an early look at it, [and] we thought we could probably do it," he said. "But in terms of the impact we would make on the overall quality of the game – potentially to its detriment – we just figured it wasn't worth pursuing at this time. It's something we might return to. I really couldn't make any promises, though."
While reports are indeed pouring in about gamers claiming that the graphics of third-party games are not even at par with the graphics of their Xbox 360 and PlayStation 3 games, Ubisoft Montpellier and Treyarch have successfully ported Assassin's Creed 3 and Black Ops 2 respectively in HD to Nintendo latest console.
It is still too soon to make a solid judgement of the capabilities that Wii U possess as far as the CPU is concerned. The developers are still quite new to the hardware and therefore will definitely require some time to get comfortable with it, after which it will become possible for them to start pushing it.
Other People Are Reading