Michael Fassbender to star in film adaptation of Ubisoft's Assassin's Creed
| July 13th, 2012 |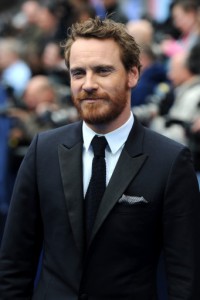 Ubisoft's popular Assassin's Creed franchise is set to make the jump from video game to big-screen with the X-Men: First Class and Inglourious Basterds star Michael Fassbender to play the lead role as well as co-produce the movie adaption of the game.
Commenting on the selection of Fassbender for the main role, the CEO of recently-founded Paris-based Ubisoft Motion Pictures Jean-Julien Baronnet said that the Irish-German actor was the studio's first choice. With a number of critically-acclaimed roles to his name, the actor has established himself as one of Hollywood's finest.
Based on historical fiction, Assassin's Creed features several hooded heroes, which include Altair Ibn-La'Ahad, Ezio Auditore da Firenze and Connor Kenway over the course of the series. If the film sticks to the chronology and storyline of the franchise, than there is very little reason to doubt that Fassbender will be playing the role of the game's main protagonist Desmond Miles and his descendant Altair.
Other than starring as the key character, Fassbender will be involved in the production of the film. His company DMC Film will be co-producing the film with Ubisoft Motion Pictures.
A year back, Sony had been in negotiations with Ubisoft for big-screen adaptation of the action game. While the talks between the two companies were thought to be going really well, it was revealed by Variety that the talks had been put on hold. In order to gain significant measure of creative control, Ubisoft is all set to develop the first film adaptation of the video game independently. This will allow the company to ensure that it does not end up with a scenario similar to that of Prince of Persia: The Sands of Time, which was developed by Disney and Jerry Bruckheimer.
Sony may still end up distributing the film as Ubisoft conceded that it is willing to resume negotiations with the studio after packaging the project with a writer and director.
Baronnet further conceded that Ubisoft will be looking to limit its risk investment irrespective of the financial model and therefore will be relying on its 26 in-house game studios such as Hybride Technologies to take care of the visual effects.
Making its debut in November 2007, the Assassin's Creed franchise features a plot that revolves around a bartender who is kidnapped by a secret organisation with links to the Knights Templar, who informs him that his ancestors are trained assassins. He is sent back in time through the use of "Animus" to discover the location of a number of historical artefacts that hold the power to control mankind and alter its fate.
The series had received overwhelming popularity, enjoying both critical as well as commercial success. It currently comprises of five titles to date, while the sixth game, Assassin's Creed III, is slated for an October 2012 release.