Microsoft financial report reveals decline in Xbox 360 sales
| October 22nd, 2012 |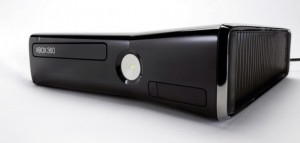 There is an understandable uproar over the extended life-cycle of the current-generation console and Microsoft seems to be feeling the sting of it first-hand.
According to the company's latest quarterly financial report, which covered the period of July 2012-September 2012, it was revealed that there has been dip in sales of Xbox 360.
As per the report, Microsoft sold 1.7 million consoles across the globe during the period under spotlight.
The report also revealed that the Xbox division posted a total revenue of $1.95 billion, which was only one percent from the previous year.
While the figure initially came off as impressive, the grim situation was highlighted by the fact that this sales figure was 600,000 units or 29 percent less than what the financial report had revealed during this time last year.
The chief financial officer of Microsoft Peter Klein admitted that the company was concerned about the state of affairs, while further adding that the console market "continues to be challenged."
In his opinion, the revenue for Microsoft's Entertainment and Devices division will drop even further in the upcoming quarter, though he does expect the financial reports to show a single-digit growth during the period of the full fiscal year.
There have been a lot of discussions taking place over the decline in the units of Xbox 360 sold during the previous quarter, with many people attributing the phenomenal sales figure of the console to the Red Ring of Death (RROD).
According to them, the buyers of the console had to face a lot of problem during the first few years because of the manufacturing flaws of the system, which consequently forced Microsoft to make a lot of replacements.
This theory, however, seems pretty far away from the actual reality, since the company did not charge the consumers for the replacements and considered them as repairs instead of sales.
One of the most probable explanations for the decline in the sales of the Xbox 360 seems to be related to the age of the console.
The industry analysts have been pointing out the importance of introducing the high-end consoles into the market to keep the industry from falling behind its competitors, which include but is not limited to smartphones and tablets.
The Xbox 360 hardware is still more powerful than the contemporary platforms, but the rate at which the latter are advancing have led many analysts to believe that it would not be too long before the likes of smartphones and tablets catch up to the current-generation consoles, thus driving the consumers away from them.
It remains to be seen if and how Microsoft reacts to the financial report of its first quarter 2013. The gaming community would definitely be keeping their fingers crossed to finally hear something about the current-generation console's successor.
Other People Are Reading