Microsoft rejects settlement offer by Motorola Mobility in Xbox 360 lawsuit – Video Game News
| June 22nd, 2012 |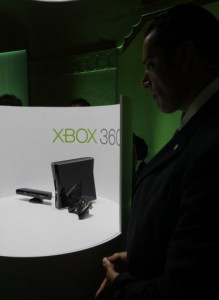 Microsoft rejects settlement offer by Motorola Mobility in Xbox 360 lawsuit – Video Game News
The patent dispute between Microsoft and Motorola Mobility fails to escape impasse as the Seattle technology giant rejected a settlement offer from the latter.
The Google-owned Motorola Mobility attempted to resolve the lawsuit outside of court by asking Microsoft to pay a royalty fee of 2.25 percent on the sale of each Xbox 360, which uses its patented ActiveSync technology.
Other provisions in the settlement offer included the cell-phone pioneer paying Microsoft a royalty fee of 33 cents on each Android phone that uses its patents, while demanding $0.50 on each copy of Windows, another Microsoft product guilty of patent infringement.
The deputy general counsel of Microsoft Horacio Gutierrez explained his firm's reservation with the offer made by the other party, stating that the demands being made were unfair as they required the company to pay Motorola around $4 billion USD as royalty fee every year.
"While we welcome any good faith settlement effort, it's hard to apply that label to a demand that Microsoft pay royalties to Google far in excess of market rates, that refuses to license all the Microsoft patents infringed by Motorola, and that is promptly leaked to the press," said Gutierrez in a statement to the news outlet.
Motorola Mobility responded with a statement that Microsoft had lost its right to have its say on the rate of royalty the moment a lawsuit was filed.
The issue between Microsoft and Motorola Mobility began when the Seattle technology giants complained about the unreasonable licensing fee being demanded by the Google-owned company for the use of their patents.
Motorola Mobility retaliated by claiming that Microsoft's gaming console violated up to five of its patents, including Wi-Fi connections, console-to-accessory connections and video decoding.
The International Trade Commission (ITC) judge David Shaw had determined that Xbox 360 was indeed guilty of a number of patent violations and recommended a ban on import of the 4GB and 250GB Xbox 360 Slim from China to United States.
The ruling by Shaw is being reviewed by ITC, which will then decide about the appropriate action. The commission has the right to impose a ban on the import of products that infringe patents, thus putting the future of Xbox 360 in United States under threat.
Other corporate giants such as Activision and Apple are opposing a possible ban on Xbox 360 in the American market. ITC has also been warned by Microsoft that a ban on its gaming console would be against the public interest as it would affect the economy by leaving the consumers to choose between Sony's PlayStation 3 and Nintendo's Wii U. However, the ITC judge refused to sympathise with Microsoft, contending that the protection of intellectual property rights is of higher importance than consumer needs.
ITC is expected to complete its investigation and give its decision by August 23.