Mortal Kombat creators eager to test their might in non-fighting genre
| July 16th, 2012 |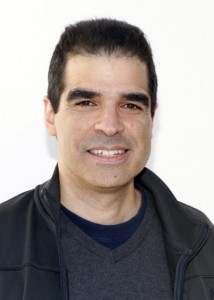 NetherRealm Studios, the developer that brought us Mortal Kombat, is planning on exploring other genres instead of simply sticking to fighting games.
The co-creator of the popular and outrageously violent fighting-game series Ed Boon conceded that the team was really looking forward to trying out something new and expanding their wings of creativity even further.
The announcement of NetherRealm's next project Injustice: Gods Among Us already shows the studio breaking away from Mortal Kombat for the time being. Boon stated that if the game was able to garner success in the market, then the team would definitely be looking in a completely new direction, something that will not be revolving around a one-on-one fight to the death scenario.
"We feel like Injustice is kind of our first step towards that," said Boon. "If it does well, we would like to see our next step be a non-fighting game, maybe something unique in its own right. This is our first step in that direction."
During the very first month of the year, Boon had revealed that 2012 was going to be a year of diversification for NetherRealm. He conceded that he planned on diverting his attention to new intellectual properties for various formats instead of delivering games of the same genre. With the studio hiring for next-generation technology, it became clear that NetherRealm was actually quite serious about stepping out of what was apparently its comfort zone and going for diversification.
The co-creator of the Mortal Kombat series admitted that it felt nice to break away from the game that pretty much defined them with Injustice: Gods Among Us, hinting that the new project may end up becoming a sequel.
Answering a question regarding the future of Mortal Kombat series, Boon confirmed that the possibility of Mortal Kombat 10 is very strong, though the studio does not have any plans of rushing it. Instead, the team plans on taking its time to ensure that the next instalment in the series can differentiate itself from its predecessors and offer an experience that is both unique and extremely exciting.
"I can tell you with a lot of certainty that, if we did a Mortal Kombat 10, it wouldn't just be MK9 with more characters and the same features. We would absolutely want to introduce something to make that game feel unique and different," he stated.
The studio had experimented with the franchise a few years back by making Mortal Kombat: Shaolin Monks for the PlayStation 2 and Xbox. Drifting away from the original format of the series, the game featured an action-adventure format, something that provided plenty of entertainment to the fans and thus received generally positive reviews.
NetherRealm's decision to walk down the road of diversification may prove to be an excellent decision, considering the ever-growing demand for unique experience within the gamers, something that they seem to be having a real hard time coming across because of the huge prevalence of first-person shooters in the market nowadays.