Move-Dual Shock hybrid controller patented by Sony
| December 3rd, 2012 |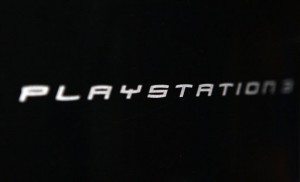 The controller breaks apart to become two separate Move controllers but oddly seems to be designed with the PlayStation 3 not the PlayStation 4 in mind.
The Research and Development team at Sony seem to be keeping themselves more than a little busy as they have patented a second controller concept in the space of a few months. The first concept that hit the patent boards was the Move controller that changed temperature.
The controller was able to both heat up and cool down on its own. Sony did not confirm or hint at the applications of the device, which did little to fan the rumour mill as to why the design team would come up with that particular concept. One suggestion was that it would help those with sweaty palms as the controller cool sense the change in temperature and react accordingly. Another suggestion had to do with weapons heating up in the game and the controller could mimic that in the player's hand.
However, it should be noted that many patents are put in place just to ensure that the IP remains with the company that came up with them and does not mean that the product will make it to shelves.
Yet, the latest patent filed by Sony seems to be a lot more practical and has the potential to eventually make it on to shelves at retailers and eventually into consumer's homes. The "titled Hybrid Separable Motion Controller" as it called according to the patent was filed in May 2011 before finally being published in November.
Since then the internet has gotten a hold of the device's designs and many are wondering just what Sony plan on doing with the peripheral. The odd thing about it is that it does not seem to be designed for the PlayStation 4 but rather the current generation console. However, at the same time, there has been no official word on the PlayStation 4 apart from the fact that it is in development.
The design could be the base for the next generation of PlayStation controllers, at least from the concept point of view or it could just be an idea that Sony wanted to patent but never intended to use. Yet, if one was to think about it, it seems as if Sony are trying to bridge the gap between motion controllers and the conventional control set up.
If they can strike the right balance between the two then they may just have found themselves the winning formula to satisfy both motion controller fans and those who prefer the standard set up, which would set them apart from the likes of Nintendo and Microsoft. There is not enough information to confirm any of this but who knows what the next-gen of consoles holds.
Other People Are Reading