NCsoft decides to pull the plug on City of Heroes, developer Paragon Studios shutting down
| September 3rd, 2012 |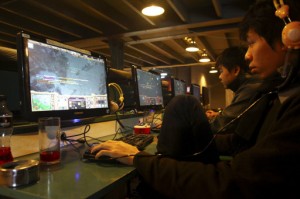 An end of an era is beyond the fans of the massively multiplayer online role-playing game (MMORPG) City of Heroes as NCsoft is closing down both the game as well as the developer Paragon Studios.
The game will begin to sunset right away and is set to completely go offline by November 30.
Closing down a department and sending an entire team home is never an easy decision to take. However, NCsoft conceded that continuing the support for the franchise does not align with the long term goals of the company.
"Both NCsoft and Paragon Studios are incredibly proud of the success of City of Heroes, but unfortunately, the continued support of the franchise no longer fits within our long term goals for the company," said Lincoln Davis, NCsoft West director of corporate communications. "All employees at Paragon Studios are affected by this decision, including the management team."
About 80 of the studios' employees have been sent home already, while the fate of those controlling the gradual sunset of City of Heroes is yet unclear.
Andy Belford, community manager at Paragon Studios, brought it to everyone's attention that the cash shop and subscription billing options for the game have already been ceased.
He went on to praise the entire team behind the development and running of City of Heroes, congratulating them for the good work. Regarding the developers as "some of the most creative and talent people in the gaming industry," Belford recommended them to any studio that is looking to grow their team through the addition of skilled people.
Furthermore, he also complimented the community which had shown immense appreciation for all the hard work put into the game and for remaining loyal to it until the very last moment. He acknowledged their role in making it possible for Paragon Studios to come this far and gain so much in the last few years.
While the studio seems to be taking the news so well, the community has no intention of sitting idle while a game that they consider as an integral part of life being taken away from them. In a bid to convince the publisher to reverse their decision and keeping City of Heroes alive, an online petition has been set up with over 7000 signatories to it already. These fans know the battle will be long and hard, with very few chances of success, but they plan on putting up a fight until the very end in order to save what they deeply love.
City of Heroes may not have been even close to the likes of World of Warcraft in terms of popularity at any stage since its launch in 2004, but it still had a very strong fan base, people who enjoyed the online experience as well as the interaction with fellow heroes.