Need for Speed dev considering new Burnout and Road Rash games
| October 18th, 2012 |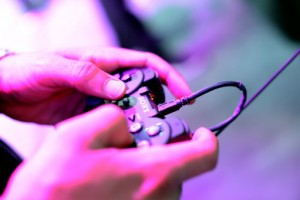 The developer behind the latest Need for Speed game is considering three options for its next project, including a new shooter, in addition to the adrenaline pumping Burnout and classic Road Rash games.
Criterion was a studio known for competing with the Need for Speed brand. There was a time when the Burnout games began invading the territory originally held by the long running series. However, EA decided to break up the Need for Speed brand to cater to different segments.
Need for Speed: Shift, Need for Speed: The Run and a few other such sub-brands were released and most of them failed to rejuvenate the series. On the other hand, Burnout: Paradise was doing great and many gamers play that game to this day.
EA then pulled a masterstroke and had Criterion develop a Need for Speed game, Hot Pursuit was released and it breathed some new life into the series. Buoyed by the success, EA released The Run, which was a disaster, but now EA has reverted back to Criterion to develop the latest Need for Speed game.
However, the developer also admits that the work on the Need for Speed games have given them a number of ideas that they would like to implement in the next Burnout.
David Sullivan, the creative director explained, "There's still a lot we want to do with driving. We will make another Burnout game at some point. Obviously, as we're working on NFS we're thinking of really good ideas that aren't right of this series; there are idea that we're going to explore with Burnout."
The last Burnout game was released over four years ago and many have complained of the series' absence.
At the same time, Sullivan conceded that the studio would also like to make a Road Rash game as they felt it looked "like a good fit for Criterion."
The idea that the studio could bring the classic back to life came from the fact that the studio's motorbike DLC pack was received positively and fans believed that the studio would be ideal to bring Road Rash back.
Sullivan continued, "When we did Burnout Paradise we did some motorbike DLC and now everyone thinks that we're going to do a Road Rash game at some point." However, it seems that the studio is suffering from a bit of indecisiveness as they are also considering a shooter as their next project as well.
"We might make a Road Rash game…But we might make a game without vehicles in it. I mean, we made Black, I was the lead designer – we might make a good game about blowing the crap out of each other."
To be honest I don't think any gamer would mind any of three games, so it seems like a win-win-win situation.
Other People Are Reading