Need for Speed: Most Wanted could use Sony's Cross Buy feature
| August 16th, 2012 |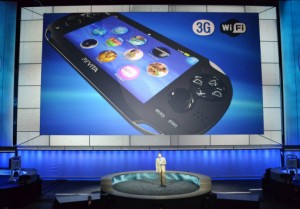 Electronic Arts may be the first third-party publisher to make use of Sony's Cross Buy feature which allows users to make one purchase of a title for it to made available on both the PlayStation 3 and the PlayStation Vita.
Gamescom was a big event for both Sony and Electronic Arts; the former announced a number of new titles for the PlayStation Vita as well as a host of new features headed towards both their platforms, while the latter updated everyone on some of their major titles.
EA released a number of new trailers for titles such as Dead Space 3 and FIFA 13 while at the same time it released the first trailer for Army of TWO: the Devil's Cartel.
Sony on the other hand announced a plethora of new titles, mostly for the PlayStation Vita, including the likes of Killzone: Mercenary, Puppeteer and Tearaway. The publisher also showed off a fresh gameplay trailer for PSN title, The Unfinished Swan, and a new cinematic trailer for The Last of Us.
The publisher also threatened the Nintendo Wii U as it showed off how the Vita and the PlayStation 3 could connect and make use of two screens, in a similar way as Nintendo's console does.
That was not all though, as the interconnectivity between the PlayStation Vita and the PlayStation 3 would be taken to another level as well, with the announcement of the Cross Buy feature. Basically, certain titles which will be released on both the Vita and the PS3 need only be purchased on one console to be made available on both, provided that the PlayStation Network accounts on both are the same.
PlayStation All-Stars Battle Royale is one title that will make use of this feature and it turns out that EA may make the same move with its upcoming Need for Speed title, Most Wanted.
A spokesperson from EA made the following announcement, which although was not definitive, teased the possibility of the title being released with the Cross Buy feature.
"We're taking it under consideration but we have no specific plans to announce at this time."
The Cross Buy feature could be a major factor in boosting the Vita's sales as a single purchase for two consoles could prove to be an enticing feature.
It seems that Sony is focusing on the Vita and driving it to be able to compete with the Nintendo 3Ds on the sales front. Killzone: Mercenary and Media Molecule's Tearaway are two first-party titles that have grabbed everyone's attention and those games coupled with Assassin's Creed 3: Liberation and Black Ops: Declassified means that gamers have a solid reason to invest in a Vita.
Whether or not gamers turn their interest into actual purchases is something that remains to be seen.