New Metal Gear Solid game and film confirmed at 25th anniversary event in Tokyo
| August 31st, 2012 |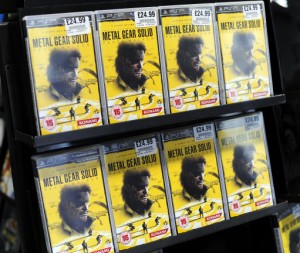 The fans of the Metal Gear Solid franchise are surely in for a treat as the next title in the series as well as a motion picture has been confirmed.
The announcement was made by Konami and the creator of the series Hideo Kojima during an event in Tokyo to celebrate the 25th anniversary of the franchise.
The upcoming game in the series is titled Metal Gear Solid Ground Zeroes. So far, Konami and Kojima are keeping the details of the project under wraps, though it has been confirmed that the game will run on the Fox Engine that is currently in development by Kojima Productions.
Japanese gaming website Andriasang has also reported that Metal Gear Solid Ground Zeroes is an open world title, with the focus on "current generation specifications."
A new Metal Gear Solid title was not the only good news waiting for the fans of the franchise at the Tokyo event, as Konami confirmed that a film iteration of the popular stealth action video game was in the works.
Avi Arad, former chairman and CEO of Marvel Studios, will be serving as the producer, whereas Columbia Pictures will be serving as the distributor of the film.
Arad is a well-known and well-reputed name in the film industry. With a numbers of hits such as the X-Men trilogy and Sam Raimi's Spiderman-Man trilogy to his name, the producer has left very little doubts regarding his ability to produce gems. He did, however, produce a few films that would definitely not go down in history as a good cinematic experience. These include the Fantastic Four movies as well as Elektra. Despite being connected to a few not-so-impressive films, Arad is hardly tagged as a hit-and-miss producer.
The film adaptation of popular video game franchises is indeed a challenge, one that a few directors and producers have been able to meet successfully. Hit-man, Tekken, Prince of Persia, and a number of other film adaptations have pretty much stripped the fans and audience of the hope of getting to watch a reasonably impressive transition from the consoles to big screen.
Arad, however, appears confident while undertaking the task and made it clear that the project would be handed with utmost care in order to do justice to the game.
"For many years I fought to bring comics to theaters. Comic books are now biggest genre in cinema, [and] video games are the comic books of today… We will take our time and tell the story with all the nuances, ideology, cautionary tales needed," stated Arad.
This also implies that the Metal Gear Solid film will not be coming out anytime soon. The fans of the franchise will definitely be more concerned about the quality of the film instead of its release date.
Other People Are Reading