Nintendo confirms release dates for new Pokémon games on DS and 3DS
| June 29th, 2012 |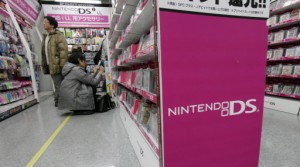 Nintendo has confirmed that the Pokémon Black and White 2 will be arriving for DS on October 7 in North America before hitting the European market on October 12.
The company also announced that Pokémon Dream Radar will become available for 3DS on the eShop on the same day in both the regions.
Pokémon Black and White 2 was released in Japan a few days back, making the North American and European fans of the immensely popular monster-catching franchise wonder when they would get an opportunity to get to taste the latest title in the series.
Not one to test the patience of its fans for too long, Nintendo gave a definite release date to finally bring the suspense to an end.
The latest Pokémon game features Ash and friends setting off on yet another quest to capture and train new Pokémons. The journey kick-offs in the Unova region a couple of years after the original games and has a whole lot of new areas to explore, including Virbank City where the players will be able to create a movie starring their Pokémon by visiting the Pokestar Studios.
The latest Pokémon game also sees the return of Cheren and Bianca from the previous Pokémon Black and White title, though the two characters are playing a slightly different role this time around. While Cheren is now a teacher and gym leader at a school in Aspertia City, whereas Bianca has become Professor Juniper's assistant.
Not to be outdone in terms of experience, Pokémon Dream Radar for Nintendo 3DS will give players an opportunity to catch Pokémons in the real world by making use of the console's camera, motion control and augmented reality. After getting hold of the new Pokémons, players will be able to transfer them to the Black and White sequel and train them for battle.
"No matter whether people are playing on Nintendo DS or Nintendo 3DS, they'll be getting an incredible Pokémon experience that expands upon the beloved Pokémon Black Version and Pokémon White Version," stated Nintendo of America's EVP of Sales and Marketing, Scott Moffitt.
The company is facing some criticism from some analysts who contend that by releasing titles for its DS console, Nintendo is not encouraging gamers to move on to its newer consoles such as the 3DS. However, what the company has actually done is that it has sent out a lour and clear message to DS owners that it is still thinking about them and remains committed to providing a satisfying and fresh experience. This is exactly the sort of attitude that has allowed the company to form and maintain a tremendous amount of fan-base, loyalists who are sticking with Nintendo and its products despite being far behind the likes of Sony and Microsoft in terms of technology and performance.