Nintendo President believes Wii U will be important for the world
| July 23rd, 2012 |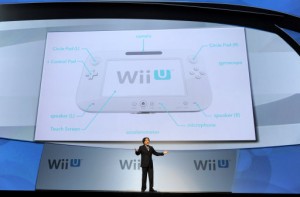 Nintendo Wii U may have plenty of hurdles to overcome in order to establish itself as a successful system, but that does not stop the company president Satoru Iwata from stating that the upcoming console will be "important for the world."
While most of the hype surrounding Wii U is related to it being the first in line of next-generation consoles, beating out the likes of Sony and Microsoft, the company itself is more concerned about impacting the world rather than leading the race.
In an interview with Gamasutra, Iwata asserted that the foundation for Wii U has already been laid by smartphone and tablets such as Apple's iPhone and iPad. People are already accustomed to using secondary screens in their living room. This is something that the company has built upon to design Wii U and its screen-bearing controller, GamePad. The consumers will feel right at home while using the innovative controller and will get to enjoy a unique experience. The innovative control scheme and its effective utilisation is something that Nintendo expects to become important for the world.
Majority of the third-party developers are optimistic about Wii U's GamePad and secondary screen, though there have been reports about some studios believing that it is not compatible with their games. One such company is Activision, which is rumoured to have warned Nintendo that an alternative and more traditional controller is a necessity to bring the Call of Duty experience to the upcoming console. The company did reveal a new controller, GamePad Pro Controller, at the recent Electronic Entertainment Expo (E3) in Los Angeles.
The impact of Wii U and its innovative GamePad is just one of the few things that will get answered upon the system's launch later this year. Another factor that is being considered crucial for the success of the upcoming console is the final decision on the retail price.
Many analysts believe that the price needs to be just right as the environment that the new system will be jumping into is quite different than the one that its predecessor Wii stepped into. Wii managed to garner a lot of success and to ensure a successful run for Wii U, Nintendo will require careful analysis and correct strategic decisions in order to do well in the existing environment.
"The pricing of Wii U is going to be one of the most important elements when it is going to be launched," said Iwata. "The environment is different. Wii U is going to be launching in a different environment than when the Wii was launched. Also, the involvement surrounding [mobile and social] businesses is different than several years ago."
Iwata also went on to clarify that the company is not concerned about competing with Sony and Microsoft on a graphical level and is instead focused on delivering an entertaining and satisfying experience that is based around what it believes the consumers really value and desire.
Nintendo Wii U is expected to become available in the market in the fourth quarter of 2012.
Other People Are Reading