Nintendo prohibits Wii U users from accessing 18+ eShop content at certain times
| December 11th, 2012 |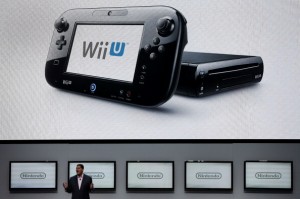 Wii U owners in Europe will be able to access content rated PEGI 18 on Nintendo eShop during the 11 p.m. to 3 a.m. time window only.
Nintendo of Europe has prohibited Wii U users from accessing 18+ content on its online shop for most part of the day, giving them access to such content for only four hours a day and that too during night time.
The intention of imposing this restriction is to protect minors from viewing games and trailers that may be inappropriate for them.
While the parents are normally expected to ensure that their minor child does not get exposed to content that PEGI has termed as adult only, which can be due to a number of reasons such as violence, nudity, sex, language, etc.
With Nintendo imposing a restriction in the European region, users wishing to buy games such as ZombiU or Assassin's Creed III, or even viewing their trailers online eShop will be able to do so only during the 11 p.m. to 3 a.m. time window, a time when the minors are expected to have gone to sleep.
It was a user on NeoGAF who brought the blocking of PEGI 18 Wii U content in Europe to light.
He had been experiencing trouble getting access to games and trailers rated PEGI 18 on eShop, which led him to contact Nintendo of Italy's customer support.
The company reportedly responded to his query with the following reply:
"Dear customer, we would like to let you know that Nintendo has always aimed to offer gameplay experiences suited to all age groups, observing carefully all the relevant regulations regarding content access that are present in the various European countries. We have thus decided to restrict the access to content which is unsuitable to minors (PEGI) to the 11 p.m.- 3 a.m. time window."
After breaking the story, Eurogamer had its team verify the claim made by the NeoGAF forum user and ended up coming across this message upon trying to access the restricted content outside the restriction time window in Europe:
"You cannot view this content. The times during which this content can be viewed have been restricted."
While a majority of users are bound to view the step taken by Nintendo of Europe to protect minors from accessing 18+ content as a huge inconvenience for them, the parents will surely breathe a sigh of relief as it will surely make their job of supervising their child relatively easier.
Nintendo has yet to comment on the issue, but considering its past and its emphasis on coming off as a source of family entertainment, the company will surely and proudly defend the measure.
What remains to be seen is if such a restriction will be introduced in other regions as well.