Nintendo TVii service for Wii U launched in North America and Canada
| December 20th, 2012 |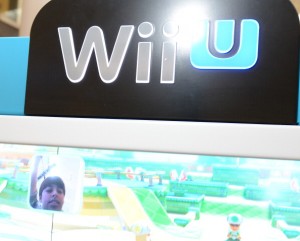 Nintendo's launches highly-anticipated free video service for Wii U in North America; support for TiVo and Netflix to arrive in early 2013.
After keeping the Wii U owners in America and Canada wait for a little more than a month, Nintendo has finally launched TVii service in the region today.
The video streaming service has been described as one of the most attractive features of Nintendo's next-generation console and something that gives the console a huge competitive edge over the likes of PlayStation 3 and Xbox 360.
Nintendo's free video service is the company's answer to an issue that has existed in nearly every household since decades. Normally, there is one television in the house, which results in an argument between family members as they all want to watch a different channel.
This will no longer be a problem for Wii U owners, as the TVii service makes it possible for them to search, watch and engage with their favourite TV shows, movies and sporting events on the console's tablet-inspired controller, the GamePad.
The service works with cable and satellite providers, though that is only contributes marginally to its overall appeal.
Nintendo TVii works with streaming services such as Hulu, Netflix, Amazon Instant Video, etc., though the support for Netflix and TiVo will not be available at the time of the service's launch in North America and will in fact arrive in early 2013. Users can still stream Netflix videos through Wii U's video application though.
While Nintendo TVii does not change any fee or require any additional equipment, users will still be required to subscribe to the streaming sites that they want to use.
Another attractive aspect of the free video service launched by Nintendo is that the Wii U users will be able to interact with each other on the company's social hub MiiVerse, along with other social websites such as Facebook and Twitter through the GamePad.
Nintendo of America President Reggie Fils-Aime is not making any effort to hide his excitement or keep his expectations modest.
According to him, Wii U owners will never look at their TV the same way again after the launch of the TVii service.
The launch of Nintendo TVii is expected to make a significant impact on the overall appeal of the Wii U.
First announced during a special Wii U event in September this year, Nintendo has planned on launching the TVii service at the same time as its first-ever HD console's launch in North America. However, the service was delayed at the last moment, something that did not go down too well with consumers who were really looking forward to sinking their teeth in it.
The company's director of product marketing Bill Trinen had later explained that TVii had been delayed until December to bring it as close to perfection as possible before presenting it to the consumers.