Nintendo Wii U is bound to fail, predicts industry analyst Michael Pachter
| July 18th, 2012 |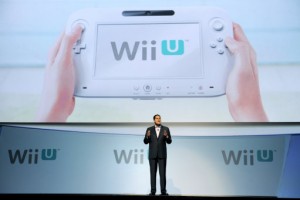 Despite an underwhelming response to Wii U after its unveiling at the Electronic Entertainment Expo (E3) in Los Angeles last month, Nintendo is still confident about its success.
The post-E3 reviews and comments about Wii U has not exactly been something that Nintendo would be too happy to come across, but that does not necessarily promise the worst fate for the console. However, Wedbush Securities analyst Michael Pachter seems convinced that the upcoming system is bound to fail.
Taking criticism to an entirely new level, Pachter stated that Wii U is a solution in search of a problem. He implied that while coming up with the creative idea of making the console's controller a tablet, the company had forgotten to take the video game developers into consideration. With a large number of games expected to have little use of the interactive screen on the GamePad, the concept appears to be half-baked and quite ineffective.
"I mean, somebody had an idea – 'let's make the controller a tablet' – and there aren't many games that are going to take advantage of that," he said.
Commenting on the Wii U Pro controller that was revealed by Nintendo at E3 last month, the consumer analyst stated that the company had been forced to introduce an alternative controller because of Activision, who refused to work on Call of Duty titles for the upcoming console unless the developer was given a somewhat more traditional controller to work with instead of the original GamePad.
"Activision never said anything to me, but I know that [for] big games like Call Of Duty they said, 'No, we're not putting it on there if you don't give us a conventional controller'. So they gave in," said Pachter.
This is not the first time for Pachter to throw a big bucket of criticism at a Nintendo console. A few years back, he had very similar views about Wii. However, the console had gone off to become a commercial success, even beating the sales of PlayStation 2 temporarily before levelling off.
Sticking to his earlier assessment of Wii, Pachter asserted that Nintendo had been lucky with the success of their previous console, but the upcoming system by the company will not be that lucky and will undoubtedly fail to perform well.
"I don't think they suck – I just think that they really believe that, 'If we're still novel, everything we do will work'. This isn't going to work," he said.
Pointing out the potential buyers of Wii U, the gaming industry analyst noted that the console will essentially appeal to the hardcore gamers and loyal fans of Nintendo, adding that such fans would even go and buy a piece of cardboard that promises to run Mario.