No plans of dropping price of PS Vita this year, confirms Sony
| August 18th, 2012 |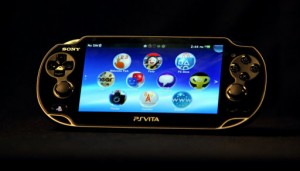 The unimpressive sales figures of PlayStation (PS) Vita have led many analysts to point out the necessity for a price cut in order to keep the handheld device afloat.
Sony, however, has no plans of succumbing to the inevitable just yet and instead has its engineers working on reducing the cost of manufacturing, which would eventually pave the way for a possible slashing of price in the future.
In an interview with Eurogamer last week, Sony Computer Entertainment (SCE) Worldwide Studios president Shuhei Yoshida came out to clarify that the company has no plans of dropping the price of PS Vita this year, saying that it is still too early for that.
Rather than responding to the torrid sales of the handheld device through price cut, Yoshida hopes to see an increase in the value to the product by offering software bundles such as LittleBigPlanet and Call of Duty which were announced earlier this week. He expects such offerings to entice potential consumers and tempt them to make a purchase.
"Of course, cost reduction is one area our engineering team is working on. But we just launched the platform earlier this year. It takes time to do so," he said. "At a certain point in the future we would like to address the pricing issue for some of the people who are waiting. But this year we are trying to add value by creating different types of bundles. We announced we will provide Little Big Planet PS Vita bundle pack. That's affordable for people who are looking for a good deal."
Launching on December 2011 in Japan and arriving in the North American and European market in February 2012, PS Vita failed to make the sort of impact that the company had expected. Despite an impressive first week in Japan, the sales immediately fell during the second week and it was all downhill from there. The sales figures in North America and Europe were well under what Sony had anticipated.
The dismissal sales of PS Vita despite being getting referred to as one of the most powerful and capable handheld device ever made by Kotaku is being attributed to the incompatibility between the software and hardware. The alleged drawback is making publishers and developers reluctant to focus on PS Vita.
Yoshida himself admitted this week that getting third-party support is proving to be far more challenging than anticipated. However, he expects this scenario to change and publishers to gain more interest and confidence in the gaming device after the release of Ubisoft's Assassin's Creed III: Liberation.
The Worldwide Studios boss conceded that the company will continue to bring more franchises to PS Vita and cater to the needs of hardcore as well as casual gamers.