No production lag following factory fire, assures Nintendo
| October 13th, 2012 |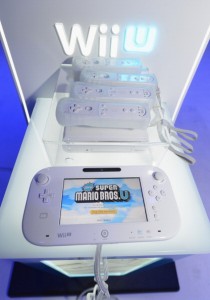 There were reports of a fire breaking out at a Wii U system assembly factory located somewhere in Japan.
The fire had reportedly taken its toll on the production of the next-generation consoles, thus creating the possibility of a production lag.
An analyst for the Australian bank Macquarie in Tokyo, David Gibson, tweeted to his followers that the Japan-based company will be revising its revenue forecast in the final week of this month.
He conceded that his company has already revised the shipping forecast of Wii U due to the accident, downgrading it by one million units to bring the worldwide launch figure to 7.3 million.
However, Nintendo has denied reports of downgrading global Wii U shipping forecast.
In a statement to Compute and Video Games (CVG), the company explained that it currently has no plans of revising the number of units of the upcoming console to be shipped around the world, thus implying that it will not be revising its revenue forecasting either.
"As of now, we see no impacts on our Wii U console production scheme," clarified Nintendo.
The smooth production of Nintendo's new console is really crucial at the moment as most of the retailers have already sold out of allocated stock because of the huge early demand.
Becoming the first company to step into the next-generation space, Nintendo has high hopes from its Wii U console.
Being the Japan-based company's first-ever high-definition (HD) console, a significant portion of gamers, especially the fans of the Mario and Zelda franchise, are really excited upon getting an opportunity to finally see their favourite games in outstanding graphics.
The critics, however, are not expecting too much from Wii U, pointing out a number of aspects in which the upcoming console allegedly lacks.
According to them, the latest Nintendo console may be a step forward as compared to its predecessor Wii, but it is still not powerful enough to challenge the high-end consoles of its competitors Sony and Microsoft.
The tablet controller, GamePad, of Wii U has also come under a lot of fire, with some publishers going as far as threatening the company to keep their franchise off the console unless a more traditional controller is released, something that led to the revelation of Wii U Pro Controller at Electronic Entertainment Expo (E3) earlier this year.
A huge majority of reviews concerning Nintendo's next-generation console are not very positive, predicting that the new hardware would not only fail to impress, but will also stop selling after Sony and Microsoft announce the next PlayStation and Xbox respectively.
However, Nintendo is confident about staying afloat in the market, something that it would be able to do quite comfortably owing to its various strong exclusives, which include but are not limited to Mario, Zelda, Pikmin and Metroid.
Nintendo Wii U is slated for November 18 release in the North American region.
Other People Are Reading