Origin account required to play EA titles online on Wii U
| October 23rd, 2012 |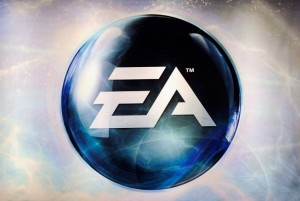 If there is one company that is really an expert when it comes to making gamers mad, it is Electronic Arts (EA).
While in the past, the consumers and the publishers were at daggers drawn with each other because of some sort of an issue with an intellectual property (IP) or premium downloadable content (DLC), the latest dissatisfaction is caused by the updated privacy policy document of the company regarding online play.
As per the document, gamers wishing to play EA titles online on Nintendo's upcoming next-generation console Wii U will need to have an Origin account to do so.
The Origin account has been there for over a year now, coming out as a replacement for the EA Store in June 2011 and has been serving as a gateway to the gaming universe, allowing players to download and playing PC games.
However, it is only recently that EA has imposed the condition of having an Origin account to play its games online.
It needs to be noted that the requirement of an Origin account is not exclusive to Wii U, but will apply for PlayStation 3 and Xbox 360 as well.
One of the many issues that gamers seem to be having with the condition of signing up for an Origin account is that it will give EA permission to collect the user's e-mail address, Mii information, date of birth, friend list, language and country.
Even though the concern is not without merit, it needs to be noted that most of the information being collected by EA is that which the users have already shared on a number of sites, including the social networking websites such as Facebook.
One more thing to take note of is that the Xbox Live account not only asks for the fore-mentioned information, but additionally requires a person to give his credit card number as well.
With the gamers willing to share such sensitive information in the past, the Origin account and granting EA permission to collect personal information is something that hardly seems like a sore deal.
The new privacy policy of the publisher may be a bit of an inconvenience for some people, but it hardly seems like a deal-breaker, especially for the gamers who have become hooked to EA franchises such as FIFA and Madden over the years.
Even though the updated privacy policy by EA does not stray too far from what has been adopted by the likes of Xbox Live in the past, the gamers are not in a very flexible mood and therefore taking a hit at the company on various forums.
It remains to be seen whether making Origin account a compulsion proves to be a boon or bane for the company that is considered among the industry giants.
Other People Are Reading