Over 4.5 million units of Resident Evil 6 shipped across the globe
| October 5th, 2012 |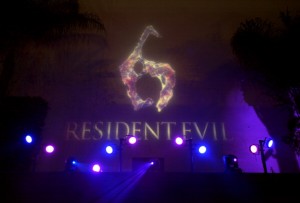 Capcom has revealed that it has already shipped more than 4.5 million copies of the latest instalment in its Resident Evil franchise, Resident Evil 6.
According to the publisher, this figure of initial worldwide shipments is higher than the ones for its previous titles.
The company further went on to concede that from the time the first Resident Evil title arrived in the market in 1996, a cumulative total of 50 million units of the survival horror third-person shooter has been sold worldwide.
It is, however, important to note here that the 4.5 million figure quoted by Capcom refers to the units of Resident Evil 6 shipped to the retailers around the world and therefore should not be confused with the number of units sold to the consumers.
It is also fallacious to judge the commercial success of the game based on the given figure because a significant percentage of gamers would be downloading the game directly on their consoles instead of making the purchase through retail stores.
Resident Evil 6 is the latest attempt by Capcom to appease the disgruntled fans of the franchise, who have been complaining about the quality of the game spiralling downwards after Resident Evil 2, which is considered to be the best title in the series so far.
With the second instalment in the franchise, the publisher seems to have set the bar so high that it is now struggling to meet the high expectations of the fans, which are also becoming more demanding than ever.
Over the last few years, the expectations in terms of gameplay, graphics, sound and storyline has gone really high, making it extremely tough for the publishers and developers to please them.
To further add to the challenge faced by the game makers today, the number of people interested in gaming has gone significantly higher, thus leading to an even greater variety of demands and desires.
Capcom is one of the many victims of this evolution as it continues to struggle to please its fans. Despite their attempt to do everything right in the sixth title in the Resident Evil series, the fans had given a rather cold reaction to the game after coming across its trailers.
After the game was released, the reviews it received were both hot and cold, with a majority of the gamers pointing out a handful of flaws, which included but were not limited to the camera angle.
During Resident Evil 6 producer Hiroyuki Kobayashi referred to the existing tension between Capcom and the fans as a disagreement between two parents on the issue of raising their child, while further adding that it was not possible for the publisher to please every single Resident Evil fan.