PlayStation 3 firmware update v.4.20 to go live within a few hours
| June 26th, 2012 |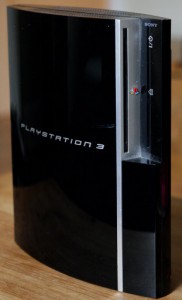 Sony is all set to release update v4.20 for PlayStation 3's operating system in not more than a few hours from now.
The latest firmware update will make several minor improvements to the system and also resolve a few issues that had emerged after the release of firmware update v4.10 back in February, 2012.
As per the information revealed, the upcoming software update will make several changes that, surprisingly, have got nothing to do with the console's security.
The update "include[s] a few minor updates in order to strengthen functionality and improve your overall experience," as conceded by Sony's Eric Lempel.
Firmware update v4.20 will be making a number of improvements, but there is one change that will definitely put smiles on a lot of faces and allow them to breathe a sigh of relief. After downloading and installing the new firmware update, the players will have the option to adjust audio levels while using the company's new Wireless Stereo Headset.
A few months ago, everything had been going quite smoothly for gamers after the purchase of Sony's headset, with the accessory doing a good job of blocking out everything except for the game and chat sound, making it easier for them to concentrate on the action without getting distracted. Even a ringing cell-phone right next to the gamer could not manage to attract his attraction. However, the release of firmware update v4.10 changed all that. While the patch was primarily released to make improvements to the internet browser and apply few other minor fixes, it ended up meddling with the settings of the Wireless Stereo Headset. Players began to hear their own voice ringing in their ears while talking in the microphone. This not only hampered them from clearly listening to the in-game sounds, but also began to ruin their online experience.
The PlayStation-oriented forums got swarmed with complaints about the sound issue. It was believed that Sony would take notice of the issue sooner or later.
Firmware update v4.20 simply goes to prove that Sony could hear them loud and clear all along and thus had been working on resolving the issue. With the option to select from five levels of microphone audio, players will now be able to tone down or completely turn off the frustrating effect of hearing their own voice.
Another change being introduced by the new firmware is the option to set the amount of time before the console automatically shuts down in order to save power. Sony has also looked to make life easier for PlayStation 3 owners by allowing them to bundle saved date. Players will no longer have to select each save separately in order to copy or delete them. Instead, they can simple select multiple saved data items and perform a group action.
So far, Sony seems to have done everything right with firmware update v4.20. However, nothing can be said with certainty until it goes live and user feedback is received.