PlayStation Blog 2012 Awards: Game of the Year – Editors
| December 25th, 2012 |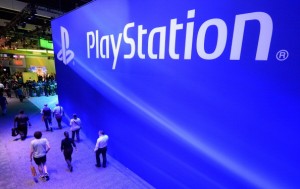 With Assassin's Creed 3 winning the fans PlayStation 3 Game of the Year award for 2012, it is now time to turn our attention to the editor's picks.
2012 has been a good year for both sequels as well as new IPs and while gamers were busy picking their favourite games of the year, the editors and managers of the PlayStation Blog were left to decide on which game they wished to hand their gongs to.
Starting off with Fred Button, the EU PlayStation Blog Manager, who picked Arkane Studios' breakthrough IP.  Dishonored as his Game of the Year.
He explained the reasons for his choice, "In my book, this was the smartest, most distinctive FPS of the year, shoehorning adult themes, nuanced characters and sophisticated gameplay mechanics into a wincingly visceral campaign."
The game did not win any of the trophies from the voting public, though it did manage to get rave reviews and created quite a fan base for itself. As for the sequel, although it seems likely at this point is not something everyone on the development team seem too keen on as they wish to end it on a high.
As for Justin Massongill, from the US PlayStation Blog, decided to make Borderlands 2 his pick of the year. According to him, "Sequels don't always manage to one-up their predecessors, but Borderlands 2 does just that – in nearly every conceivable way. Gearbox has planted their foot firmly in the ground as one of this generation's premier FPS developers."
Borderlands did a solid job in establishing the IP but Borderlands 2 took it to the next level and fans have taken to it. The game received positive reviews and the sales figures did not disappoint either as the game went straight to number one in both the monthly US software sales charts and the weekly software sales charts in the United Kingdom on its release.
Lastly, Sid Shuman, the manager of the US PlayStation Blog, also weighed in with his winner, XCOM: Enemy Unknown. A brave choice in the eyes of many. "This game scratched an itch I didn't know I had, weaving tense turn-based fire fights into a shockingly addictive management simulation."
These were the editors of the PlayStation Blog's picks for game of the year but what about your choice? Is Assassin's Creed 3 you pick, Borderlands 2 maybe or what about Dishonored? Or maybe it was a game that did not win; FIFA 13 or Spec Ops: The Line perhaps?
Let us know your pick in the comments section below.
Disclaimer: the views and opinions expressed in this article are the writer's own and do not reflect the editorial policy of news.wishfree.com in any way.
http://blog.us.playstation.com/2012/12/19/here-are-your-winners-playstation-blog-game-of-the-year-awards-2012/
Other People Are Reading