PlayStation Vita gets Uncharted: Fight for Fortune spin-off
| November 26th, 2012 |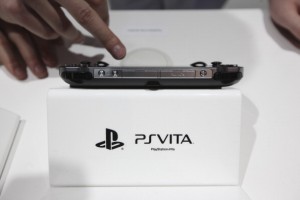 Card based game set to be released for the portable console as both a standalone and an expansion for Uncharted: Golden Abyss in early December.
Successful games and series means a number of things, one of which is the inevitable spin off that is bound to rear its head sooner or later. While the games may be outsourced to other studios for release on different platforms, such as Call of Duty: Black Ops: Declassified and Uncharted: Golden Abyss.
Bend Studio was responsible for the well-received PlayStation Vita entry in the Uncharted series but now it seems that Sony is looking to see how far they can push the franchise with Uncharted: Fight for Fortune, which has been developed by One Loop Games.
The game will be available to those who already own Uncharted: Golden Abyss as an update and those who do not can access the new add-on as a standalone title as well. At the same time, those who are looking to invest in a PlayStation Plus subscription for the Vita or already have a Plus account on the PlayStation 3 can download Fight for Fortune as well.
As for how the game works, the co-director of Golden Abyss, Chris Reese,  explained the rules and gameplay.
He began, "The core gameplay involves creating a team of Faction cards featuring heroes, villains and mercenaries from the Uncharted universe, and using that team to defeat your opponent while defending yourself from their attacks."
Sounds simple enough, there was more though.
Reese continued, "During combat, attacks either reduce the health of opposing Faction cards or the health of your opponent. Defeating an opposing Faction card removes it from play, while reducing the health of your Opponent to zero wins you the game."
And finally, "Each Faction card can be equipped with powerful Resource and valuable Fortune cards, which enhance their stats and give them special abilities."
The cards will consist of characters from every game in the Uncharted series so far so players can expect many iconic characters and fan favourites to make a return.
Also, those with treasures collected during their Golden Abyss playthroughs will see them being able to be used as items in the card game as well.
No specific release date has been announced, however, a release window for early December has been teased. That puts the game on shelves a few weeks after the release of PlayStation All-Stars Battle Royale.
Early fan reaction has not been as positive as Sony would have liked but the game could change those impressions if it delivers, but will it?
So will you be downloading Fight for Fortune or will some other game be holding your attention? Let us know in the comments section below.
Other People Are Reading