PlayStation Vita sales drop while Kirby tops the games charts
| July 31st, 2012 |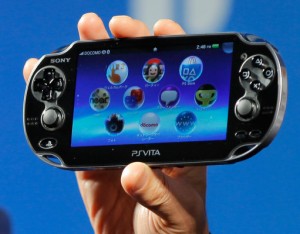 Japan: The PlayStation Portable outsells the Vita while Kirby 20th Anniversary Special Collection tops the software sales charts on its debut.
There is no denying that the tastes and trends in the Japanese market are different from those in the rest of the world and it is a market that western developers struggle to understand, nonetheless it is one of the major markets in the industry and for the last week, Nintendo was dominant.
Starting things off with the hardware sales charts and the Nintendo 3DS remains at the top, where it has been since the price was slashed by the company all those months ago. The console sold 44,202-units in the last week, which is around 2,000-units less than last week.
Coming in second place after seeing an increase of just under a 1,000 units is Sony's PlayStation 3 console. The PS3 sold 16,232-units in the past seven days and it may continue to sell well when the new slimmer model of the console is announced.
The PlayStation Portable saw a spike in sales as it overtook the PlayStation Vita. The PSP sold 13,199-units and the increase in sales was down to the release of Digimon World Redigitize, Jikkyou Powerful Pro Baseball 2012 and Warriors Orochi 2 Special, among others.
The PlayStation Vita finished in fourth place, outside the top three spots for the first time since last year, as it recorded only 10,103 in sales. However, that could be down to the fact that no new games were released for the console during the week.
Moving on now to the software, or video game, side of things and the Kirby 20th Anniversary Special Collection for the Nintendo Wii tops the charts selling over a 100,000 units in its first week.
In second place is another new title with Rune Factory 4 for the Nintendo 3DS which sold an impressive 88,700 units in its debut week.
One title, which has sold over almost 2.5-million units since its release, Pokémon Black & White, also sold rather well. The game sold 81,879 units in the last week.
Digimon World Redigitize was one of many new titles released for the PlayStation Portable in the last week. In all a total of five new titles for the console, which basically mean that PSP titles dominated the charts for the week.
However, Sony will be looking to work on providing content for the PlayStation Vita if they want the console to continue it recovery, which in itself has been slow. It will be interesting to see how the sales charts look next week after the large number of new games were introduced during the previous seven days; in fact only one title remained from last week's charts.
Other People Are Reading