PlayStation Vita sales slump in Japan as Max Payne 3 impresses
| September 14th, 2012 |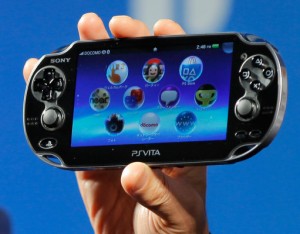 Sony sees the sales figures of its portable gaming console drop to almost a quarter of its previous week's sales while Rockstar enjoy some success in Japan with the release of Max Payne 3.
Different regions around the world have different trends when it comes to sales of both hardware and software, however, when it comes to Japan, it has an economy almost completely detached from the rest of the world.
The best selling games in the west are not guaranteed a spot in the top five when it comes to the Asian country, which is why so many western developers struggle. The one console suffering the most is Microsoft's Xbox 360, which more often than not, sells fewer units in Japan than the PlayStation 2. In fact, Metal Gear Rising will not be releasing in Japan on the console for this very reason (for more on that story click here)
However, Rockstar's first instalment of the classic third-person shooter series, Max Payne 3, is one game that seems to have bucked that trend. The game sold over 24,000-units in its debut week, which proved to be enough to break into the top three.
In second place was Bandai Namco's latest game for the Nintendo 3DS, Lost Heroes, which also made its debut in the previous week and topped over 32,000-units worth of sales.
However, there is no stopping New Super Mario Bros. 2, which continues to dominate the software sales charts, as the 3DS game sold a further 39,708-units to take its overall sales to 1,076,912-units sold. Whether or not it breaks the 2-million mark in Japan remains to be seen.
The Land of the Rising Sun did not seem to cast too much sunlight on the hardware sales charts though as every single console saw a dip in sales, yet none saw a drop quite like Sony's PlayStation Vita.
After having sold an impressive 50,070-units in the previous week, the console slumped down to 14,106-units. However, it was still enough to keep it in second place in the charts, ahead of the PlayStation 3, which sold 11,813-units during the same time period.
Despite selling 10,000-units fewer this week than the previous, the Nintendo 3DS remained number one in the charts with a weekly tally of 64,159-units sold.
Sony had a strong two weeks of sales for the Vita following the release of Sega's latest instalment of the Project DIVA series, however, the console just could not maintain its momentum. However, if the manufacturer could release a few hits in the space of a few months, the console's fortunes could be turned around.
But what do the readers think; is the Vita struggling on the sales front or is it building up towards something? Let us know your thoughts in the comments section below.
Other People Are Reading