PlayStation Vita sales triple in Japan following Assassin's Creed 3 Liberation release
| November 29th, 2012 |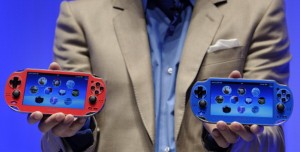 Ubisoft's first Assassin's Creed title on Sony's second generation portable console sees the Vita's sales triple.
The weekly software and hardware charts for Japan are in and with Assassin's Creed 3, Medal of Honor: Warfighter and Assassin's Creed 3: Liberation all debuting in the top then on the software front, there has been considerable movement for one particular console.
The Nintendo 3DS continues its reign of dominance in Japan as it sells another 168,000 units in the area, which makes one wonder if there is anyone in the country who does not yet own Nintendo's portable console. Seriously, who keeps buying them?!
A constant in second place is Sony's PlayStation 3 console, which is leagues ahead of its usual rival, Microsoft's Xbox 360. The PlayStation 3 managed to remain fairly consistent in terms of sales as it recorded a total of 17,035 units worth of sales in the previous week.
Leap-frogging its predecessor is the PlayStation Vita. The Vita has found it a tough task to beat out the PlayStation Portable, which has been selling consistently for quite some time. There have been concerns raised over the Vita's performance but Sony seem to maintain the stance that sales will come with the release of content on the console.
The release of Assassin's Creed 3: Liberation, which sold over 24,000 units on its debut in Japan seems to have boosted interest in the Vita which saw its weekly sales jump from 4,021 units sold last week to 13,091 units.
The PlayStation Portable also saw an increase in sales following the release of Summon Night 4, although the increase was almost negligible as it went from 12,076 to 12,217 units – a difference of 141 units.
The Wii sold 3,001 units, the Xbox 360 finished one spot below the console as well with 2,063 units.
The Vita seems to be seeing regular spikes in sales following the release of a number of triple-A games, however, at the same time the following week's sales see a massive slump. Whether or not that will be the case this time around remains to be seen.
However, one gets the feeling that the console needs a stand out title which separates it from other consoles. Nintendo has the Mario games and Sony just seems to bringing their more popular franchises on to the console, instead of releasing titles designed from scratch with the Vita in mind.
Killzone: Mercenary and Tearaway are two other titles that many gamers are looking at but again, whether or not they do the trick for the Vita and for Sony remains to be seen. There is also talk of a Gran Turismo title set to make its way on to the Vita, however, those reports have not been confirmed as of yet.
Other People Are Reading