Preview: The Nintendo Wii U summed up in 423 words – the Bad
| October 23rd, 2012 |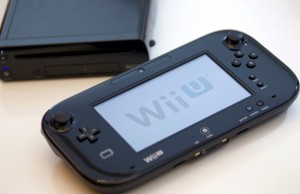 Nintendo is set to launch its new console during the holiday season and although the sold out pre-orders may suggest otherwise, the Wii U still has a lot of convincing to do, especially for the core gamers that Nintendo is hoping to attract.
Games:
On the games front Nintendo has expanded its scope in terms of what it plans on offering consumers this time around with the Wii U. the titles on offer are a departure from the usual casual gamer, family friendly titles that one associates the console with.
Call of Duty: Black Ops 2 is set to make its way on to the console signalling a real show of intent from Nintendo to appeal to the masses. However, even in this effort, the console is facing more than its fair share of hiccups.
At the same time, most of the games that are set to release seem recycled. One only needs to look at the line up in order to understand why. Mass Effect 3, Batman: Arkham City and Darksiders 2 have already been released on other consoles and FIFA 13 isn't anything new either.
These titles seem to be there more to facilitate the transition from Xbox or PlayStation to the Wii U, rather than providing a unique experience. The only titles that will appeal to core gamers that are exclusive to the Wii U are ZombiU and Bayonetta 2.
Apart from that, the usual Nintendo suspects are present with Mario and Pikmin.
Nothing really stands out on that front and one can understand why there are concerns as to whether or not the core gamer market will take to Nintendo's new console.
Support:
At the same time, no developer apart from Ubisoft, seem fully committed to the console, as can be demonstrated by the titles they are offering on the Wii U, and seem to be waiting to see how the Wii U does before they begin catering to the console wholeheartedly.
Bringing up Call of Duty again and it turns out that Activision and Nintendo are having problems agree on post-release content and how it will be delivered. If the manufacturer has such issues with publishers than many will look towards other platforms where post-release revenue can be earned.
Features:
The lack of two-controller support at launch and voice chat being left up to the discretion of the developers also does not bode well. At the same time, Nintendo will not be offering an official headset, but instead will be relying on third-parties to cater to the demand.
Read on to find out the flip-side of the Nintendo Wii U equation by clicking HERE.
Disclaimer – The views and opinions expressed in this article are the writer's own and do not reflect the editorial policy of news.wishfree.com in any way.