Pro Evolution Soccer 2013 to release before FIFA 13
| September 11th, 2012 |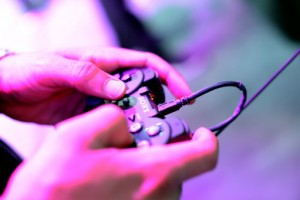 Konami will be first to the party as they release their latest instalment on the 21st of September, while EA will not be releasing their game until the 28th of the same month. PES 13 1 – 0 FIFA 13?
Pro Evolution Soccer is one of those series that dominated on the PlayStation 2 but never quite managed to have the same impact on the current generation of consoles. Instead, the series went from being number one in the football simulation charts to trying to catch up with EA Sports FIFA series.
In recent years, FIFA has been the game for football fans, however, all that could change with PES 2013, which many are touting to give FIFA 13 a run for its money, which is only good news for football fans and gamers.
PES 2013 will hit stores in the United Kingdom on the 28th of September. However, only PlayStation 3, PC and Xbox 360 gamers will be able to get their hands on the game as other consoles, such as the PSP, PlayStation 2, Nintendo Wii and 3DS will have to wait.
No release date for those consoles have been announced, with Konami only vaguely explaining that the game will hit those platforms "shortly" after PES 2013's release on the major consoles.
In terms of pre-order incentives, two different editions have been announced with gamers being able to choose from either the UEFA Champions League edition or the Manchester United edition.
The Champions League edition comes in a steel book and contains a DLC code which will allow players to download and use official match balls which were used in the competition as well as other licensed content.
As for the Manchester United version, it will come in a steelbook case as well, with Shrek and Robin on the cover. Just kidding, the steelbook will be adorned with livery based on the club and should be treat for any fan of the team.
Konami has changed a number of things around with the game, the most notably of which is the cover star. Gone is Barcelona superstar, Lionel Messi, and in comes the Real Madrid goal scoring machine, Cristiano Ronaldo.
The gameplay has also been tweaked for more fluidity and less predictability, which is something fans still believe the FIFA series is lacking.
Whether or not one week in the charts before FIFA 13 will help PES 2013 remains to be seen but being early to the market does have its advantages and one can sense that if the game is to sell well then word of mouth advertising is something that Konami will rely on.
But what about the readers; will they be picking up a copy of Pro Evo or waiting for FIFA 13? Let us know your choice in the comments section below.
Other People Are Reading