Quality instead of quantity primary focus of Super Smash Bros. developers for latest iteration
| July 5th, 2012 |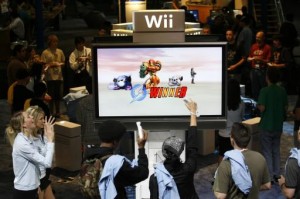 The future iterations of Super Smash Bros. are likely to offer a different experience instead of featuring an expanded cast of playable characters.
According to Masahiro Sakurai, designer of the famous fighting game featuring a crossover of characters from various Nintendo intellectual properties, while introducing new characters to each subsequent Super Smash Bros. title had served to enhance the experience in the past, it is no longer a feasible option. Instead, the studio is planning to introduce some major changes and move the game into a different direction.
"It isn't a matter of 'if the next game has 50 characters, that'll be enough,'" he said. "There is a certain charm to games that have huge casts of playable characters, but they tend to have issues with game balance and it becomes very difficult to fine-tune each character and have them all feel distinctive…In terms of quantity, we've probably already reached the limit of what's feasible. I think a change of direction may be what's needed."
The original Super Smash Bros. released on Nintendo 64 in 1999 had a roster comprising of 12 playable characters, which included Mario, Zelda, Samus and Kirby. However, the next iteration of the game on Nintendo GameCube featured a larger roster and the trend continued with the subsequent releases on Nintendo Wii and its virtual console.
The game received generally positive reviews, though the critics managed to point out a few flaws in the single player mode.
Nintendo had done an exceptionally good job of maintaining a balanced gameplay and ensuring that each playable character came off as unique during the initial titles of the franchise, but the challenge of making characters feel distinctive began to get the better of the developer.
Sakurai conceded that the studio is aware of the fact that a saturation point has been reached as far as the roster is concerned and therefore it is time to do some major makeover instead of simply offering fans of the franchise more characters to manipulate.
The latest iteration of the popular fighting game franchise was announced at the Electronic Entertainment Expo (E3) last year. A month ago, Nintendo confirmed that Namco Bandai Games will be working with them on the development of the new Super Smash Bros. game for Wii U and 3DS.
Fans of the franchise have given a somewhat mixed reaction to Sakurai's revelation about considering a different direction for the upcoming Super Smash Bros. While coming across a new experience is not necessarily a bad thing, some of the fans are contending that changing the core gameplay of a franchise that is already so popular may not be the best thing to do and that Nintendo should reserve such an option for titles that are not well-liked in order to increase their appeal.