Rain and PlayStation Plus Vita expansions announced at Gamescom
| August 17th, 2012 |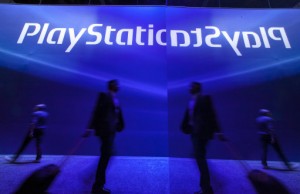 Sony gave the conference held in Germany its due importance and made a number of announcements including the new title from Japan Studio as well as plans to introduce PlayStation Plus to the Vita system along with an increase in the Cloud storage capacity.
Gamescom is usually where announcements relating to price cuts or new versions of the same hardware are announced, however, Sony took things to another level this time around as it pretty much made it into the very own PlayStation Vita and Move conference.
The publisher announced a number of new titles for the Vita including the likes of Media Molecule's Tearaway and Guerrilla Games' Killzone: Mercenary, among others. A new line of PlayStation Move compatible games were also announced including FIFA 13, however, one game caught everyone's attention and imagination.
Rain, is the upcoming PlayStation Network title from Sony's acclaimed Japan Studio. The title is exclusive to the PlayStation Network and follows the "story of an invisible world only revealed by the rain."
The debut trailer impressed many an audience, which showed off a brief snippet of gamers can expect in the latest trend in arcade styled games backed with big budgets and extra polish. Titles such as Braid and Journey have pushed the genre into new grounds and Rain is promising title along the same lines.
If the reader has not seen the trailer for the game as yet, we strongly recommend they do so as the game looks as if it sure to captivate everyone's imaginations, also it looks pretty cool as well.
On the other hand the premium subscription to the PlayStation Network, PlayStation Plus, is set to make its way on to the Vita system as well. The feature allows subscribers to purchase content at discounted prices as well as get free games and other offers.
One of the major features that will be introduced and will boost the interconnectivity is the Cloud Storage available to the user. The limit has been increased from the original 150MB to a more accommodating 1GB worth of virtual storage.
Sony also announced a special discount for anyone looking to purchase a PlayStation Plus subscription. A 25 per cent discount will be offered to consumers looking to upgrade their existing PlayStation Network accounts on to the premium service.
The PlayStation Plus subscription numbers have been increasing significantly in recent months as the publisher continues to offer value for consumers using the service. That interest is set to grow as Sony is set to launch its Summer Sale on the PlayStation Network in a few days' time.
Disclaimer: the views and opinions expressed in this article are the writer's own and do not reflect the editorial policy of news.wishfree.com