Remedy Entertainment says next-generation consoles way ahead of PlayStation 3 and Xbox 360
| August 27th, 2012 |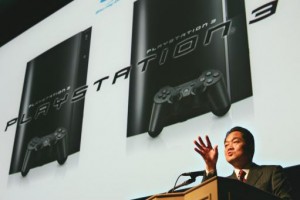 A lot of people have been wondering whether the hype surrounding the next-generation consoles is justified.
A handful of analysts believe that the age of consoles is moving towards a wall and will not be able to have the same effect on gamers with that the current generation consoles and their predecessors managed to have.
There are people in the industry, however, who are convinced that the upcoming systems will be significantly more powerful than the current generation consoles. One such person is Oskari Hakkinen, the head of franchise development at Remedy Entertainment.
The studio executive feels that people questioning the capabilities of the next-generation consoles can stop fretting as there is absolutely no doubt that these systems are "a quantum leap" over Xbox 360 and PlayStation 3.
In an interview with GamesIndustry Germany, Hakkinen was all praises for the upcoming consoles, something that he is definitely in a position to comment on as his studio has already started working on an intellectual property for the next-generation hardware and therefore is aware of its potential and capabilities.
"Right now we're working as always with a relatively small team on a next-generation project," Hakkinen said. "You always ask yourself: Can the new consoles really be that much better than the old ones? Be assured: They are. It is a quantum leap forward."
Remedy Entertainment had made its intention to start working on the new hardware public in May after its Finland-based studio Espoo started hiring developers for a next-generation game.
Hakkinen did not go into the details of what sort of technology is being used in the development of the new title and whether it would be released for Sony's next-generation console or Microsoft's. It is believed that a team comprising of 20 people is working on the next-generation project.
The wait for the next-generation era has been going on for quite a while now and is being considered by many analysts as a bane for the console market as the extended life-cycle of the current-generation consoles is beginning to push gamers away and towards alternative platforms.
Neither Microsoft nor Sony has revealed anything about their next console, though plenty of rumours and speculations have surfaced in recent months. The most recent edition of Electronic Entertainment Expo (E3) in Los Angeles found both the companies remaining completely silent on the matter of next-generation consoles. Sony later clarified that it will not talk about PlayStation 3's successor until it is able to show a significant technological advancement. Microsoft appears to be focused on enhancing the experience for Xbox 360 users at the moment as well, getting ready to introduce SmartGlass while releasing new software updates.
A handful of industry analysts fear that the longer Sony and Microsoft take to announce and come up with a successor to PlayStation 3 and Xbox 360 respectively, the harder it will be for the two companies to compete with smartphone and tablet.
Other People Are Reading