Resident Evil 6 debut sees PS3 sales increase by 472 percent
| October 12th, 2012 |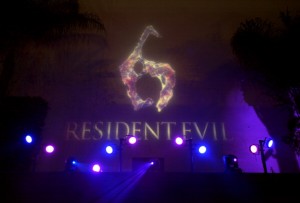 Japan: Capcom's latest instalment in the Resident Evil series tops the software charts selling half-a-million units while Sony will be pleased to know that sales of its console jumped from just under 9,000 units to over 42,000 units during the same period.
Resident Evil 6 has made an impressive debut in Japan as the re-categorised action-horror game topped the software charts with its PlayStation 3 version while its Xbox 360 version came in fifth place.
The former managed to see three times as many copies as the game in second place. For those who want exact figures then Leon, Chris, Muller and Ada combined to sell 634,933 units between October 1st and 7th.
Pro Evolution Soccer 2013, which happens to have come in second, also debuted with impressive numbers as it sold 223,884 units during the same time period. It may not be as impressive as FIFA 13's figures but it will be an encouraging sign for Konami.
Summon Night for the PlayStation Portable also made its debut in the charts selling 51,453 units, while Sol Trigger, also for the PSP, debuted in fourth place with 42,037 units sold.
In fifth place was Resident Evil 6's Xbox 360 version which managed to move 41,652 copies, which is impressive as not many people there own a Microsoft console and to find out that it managed to sell in the number it did will be a small victory for the console.
F1 2012 on the PlayStation 3 was another debutant in the charts as the game ended its first week in ninth place with 14,454 units sold.
However, the software sales also affected the hardware sold during the same week as well with a number of consoles seeing huge spikes in their sales figures.
While the Nintendo 3DS and PlayStation Portable saw a drop in sales, with figures falling from 80,175 to 63,669 units and 23,061 to 17,769 units respectively, both Sony and Microsoft will be pleased with the way their home consoles sold.
The Xbox 360 saw its sales jump from a mere 742 units to a massive 4,894 units sold while the PlayStation 3 jumped from 8,935 units to an astronomical 42,218 units in the space of seven days.
One concern for Sony however, will be the fact that the sales of the PlayStation Vita almost halved. The portable gaming console went from 14,469 units sold in the previous week to a disappointing 7,957 units sold in the past seven days.
Whether or not it can pick up remains to be seen but overall it seems to have been a great week for the gaming industry especially in terms of sales and with the holiday season about to kick in to full swing, it will be interesting to see where gamers spend their money this time around.
Other People Are Reading