Resident Evil 6 heading to PC March 22, 2013
| December 18th, 2012 |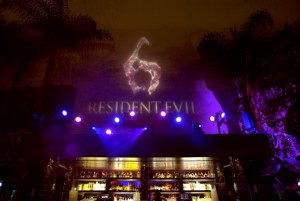 Release date for the PC version of Capcom's third-person shooter revealed, with the game to feature "all console content."
After keeping the PC gamers in suspense for quite some time now, Capcom has finally nailed down March 22, 2013, as the date when Resident Evil 6 arrives for Windows.
In the recent announcement made by the publisher, it was revealed that the PC version of the game will come loaded with all the content that has been released for the console version of the game.
Any future content that Capcom releases for Resident Evil 6 will arrive for the PC users in form of free title updates.
The minimum requirements to run the game smoothly on the PC have also been revealed. Gamers will need at least an Intel Core 2 Duo 2.4GHz processor, which is an equivalent to AMD's Athlon X2 2.8GHz chip.
The game will further require a RAM of at least 2GB, along with 16GB space on hard drive. As for the graphics card, an NVIDA GeForce 8800GTS or better would suffice.
Earlier this year, Capcom had made it known that it had planned on releasing the console version of Resident Evil 6 way before the PC version, as it wanted to put in an ample amount of effort in ensuring that the quality of the PC iteration of the game is kept as close to the console version, if not made better, as possible.
The company had faced a lot of criticism following the PC version of Resident Evil 4, which was way behind its console counterpart in terms of quality.
A strong reaction from the fans of the franchise had taught Capcom not to make the make the same mistake twice and thus the development team for the latest title in the series has been given additional time this time around to make sure that the PC gamers do not end up experiencing the same issues that they came across while playing Resident Evil 4.
Capcom has been under immense pressure since quite a number of years now, with the fans of the Resident Evil series not too pleased with the recent offerings.
Resident Evil 2, which initially came out for the PlayStation One before getting ported to other platforms, is still considered the best in the series, thus leading to many requests of a HD remake of the game.
The company, however, seems to be determined to please the fans with a new Resident Evil game instead of revisiting a previous title in the series.
So far, things have not been going Capcom's way, but considering the number of years that it has spent in the industry and the talent that it has working for it, it only seems like a matter of time before the fans find themselves staring at a Resident Evil game that would be as fulfilling as the one that they came across over a decade ago.
Other People Are Reading