Sleeping Dogs holds off Darksiders 2 in the UK
| August 30th, 2012 |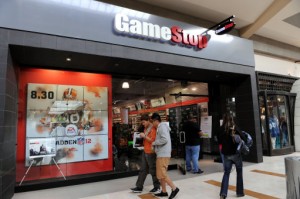 Sales Charts: Square Enix continues to rake in the big bucks as they manage to beat THQ's Darksiders 2 in the charts while Transformers: Fall of Cybertron debuts in at number five and Batman: Arkham City continues to hold a place in the top ten.
There was plenty of hype surrounding Square Enix's entry into the sandbox genre of gaming with Sleeping Dogs and on the most part the game has delivered both in terms of review scores and on the financial front as well.
The game continues to hold on to the top spot in the charts despite a fall in sales since its release. Sleeping Dogs managed to hold off Darksiders 2, which came in second. The latter managed to outdo its predecessor by selling 80% as many copies during the same time period. Whether or not it can build some momentum remains to be seen but its first week has been solid.
Dropping down to third place is the best-selling game in Japan, New Super Mario Bros. 2, which saw itself beaten by Death (the protagonist of Darksiders 2). Whether or not the Mario Bros find a mushroom and make their way back into the top remains to be seen.
London 2012: The Official Video Game is still hanging on to a spot in the top five but with the games now over, one can expect the sales to begin falling over the next few weeks. Transformers: Fall of Cybertron has been hailed as one of the best games set in the universe and manages to outsell a number of strong titles in its debut week.
The game comes in at number five and it will be interesting to see whether the figures increase or drop over the next few weeks.
Lego Batman 2: DC Super Heroes is another title that has been selling well and it finds itself outside the top five since the first time after its release. That game is followed by Ubisoft's Ghost Recon: Future Soldier , the review of which can be found in our review section.
Mario & Sonic At The London 2012 Olympic Games is not only the longest name of any title in the charts it also comes in at number eight.
Just off the bottom of the top ten in ninth place is Batman: Arkham City, which has benefitted from The Dark Knight Rises success at the Box Office.
Rounding up the top ten is Lego Harry Potter: Years 5-7 and one has to wonder how many more games are set to be released in the series, which saw its last movie release over a year ago and has no more books set to continue. Although one can expect a range of Lego Hunger Games and Lego Game of Thrones games to be released sometime in the future.
Other People Are Reading