Sleeping Dogs street brawling knocks out Tekken
| September 20th, 2012 |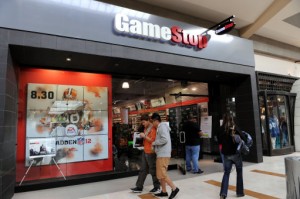 United Kingdom Sales Charts: Square Enix's latest game manages to hold on to the top spot as Tekken Tag Tournament 2 debuts at number two.
Another week has gone by and there have been a number of movers and shakers in the software sales charts in the United Kingdom, including a number of new entries.
Max Payne 3 still manages to hold on to a spot in the top ten but one has to wonder for how much longer. The game has sold lower than expected as Rockstar publically announced that the sales of both Max Payne 3 and Spec Ops: The Line sold well below the figures that had been forecasted.
NHL 13 seems to have made some waves in the United Kingdom, as it debuted in at number nine, however, one can expect it to begin its decline soon enough as there is little to no Ice Hockey culture in the region.
Dead Island: Game of the Year Edition sees itself to the number eight spot in the charts as the game that was made popular by one of the most emotion invoking trailers in video game history manages to sell a few more copies.
In seventh spot comes Guild Wars 2 as the game from NC Soft continues to maintain a place for itself in the top ten. While The Sims 3's latest expansion pack, Supernatural, debuts in at number six, just one place outside the top five.
It seems the United Kingdom still has a bit of Olympic fever left, as London 2012: The Official Video Game is still enjoying life in the top ten as it begins the top five for the week.
New Super Mario Bros. 2 continues to dominate the Nintendo charts but the game can only manage a fourth place finish overall. The game has remained top of the Japanese sales charts for quite some time and Nintendo will be more than pleased to know that it has sold over a two-million copies worldwide.
In third place is Lego Batman 2: DC Super Heroes, as the game continues to entertain a wide array of gamers, all of whom want a bit of Batman, humour and Lego in their lives.
Debuting in at number two is Tekken Tag Tournament 2, which has received generally positive reviews from the gaming community and critics. Whether or not the sales match the praise the game has received remains to be seen.
Sleeping Dogs on the other hand is a breath of fresh air and gamers seem to be enjoying every whiff of it, in a manner of speaking. It would come as a surprise if the game was not in the top ten until the start of next month, however, one can expect it to surrender the top spot to Pro Evolution Soccer 2013 and FIFA 13 once they are released.