Sony gave Quantic Dream freedom for next project
| August 30th, 2012 |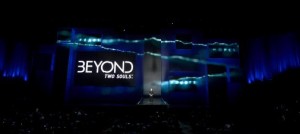 David Cage shared the fact that Sony never approached the studio to make a Heavy Rain sequel but instead asked Quantic Dream what they wanted to do in the future.
The video game industry is often characterized by stories of how publishers force developers into adding or leaving out certain features and how the development side is restricted by the publishers. Creative freedom is often said to be restricted and time constraints mean that games are never quite the finished product.
However, David Cage, the co-founder of Quantic Dreams, believes he is a fortunate exception to that norm. The head of the studio that brought the genre defining title, Heavy Rain, to the PlayStation 3 explained how Sony approached him for his next project in an open way.
Cage pointed out that Sony never backed him into a corner or put any restrictions on him or his studio but rather simply asked what their next project was about.
According to him Sony never said, "'Well, you need to do Heavy Rain 2. And do what you want, but it's going to be called Heavy Rain 2.' And we never had this conversation with Sony. They just asked me, 'What's next? What do you want to do?' 'Well, I have this idea, what do you think?' 'Yeah. It looks great!'"
From there on it was apparently an open conversation filled with positive feedback and encouragement from the publisher and Cage believes that the freedom was vital for the game to come along and shape up as it has.
"We talked about it, explained the concept. They never asked for me to change anything in my script. And, no, total freedom. I think this kind of project can only be made in complete freedom, because otherwise it's not the same experience at all."
The studio's next title is Beyond: Two Souls and the game made quite an impression during Sony's Press Conferences at both E3 and GamesCom. There are still those who remain sceptical as to whether or not Beyond can emulate the success and wow-factor of Heavy Rain but so far the title does seem to be pressing all the right buttons.
Beyond stars Hollywood Actress, Ellen Page, and the storyline is one of mystery, suspense and so far a whole lot of what the hell is going on, but all that will change when the game is released.
No release date for the game has been announced as yet, but one can expect it to hit stores early next year, if not sooner.
But what does the reader think; can Beyond: Two Souls build on the success of Heavy Rain and is complete development freedom necessarily a good thing? Let us know in the comments section below.
Other People Are Reading