Sony initially wanted to own the Limbo IP but failed
| July 18th, 2012 |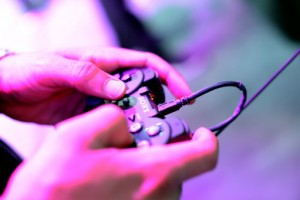 Playdead studios opted out of an exclusivity deal with PlayStation after being approached by Sony and decided to go multiplatform.
Everyone in the gaming industry knows about a certain title by the name of Limbo. Not everyone may have played the game but there have been numerous videos and media coverage surrounding the unique title that has shown there is still life left in arcade games.
The game is in black, white and grey with the game's protagonist walking through a dreamlike 'Limbo' world filled with hidden traps and surprises with danger lurking after every step. With an equally impressive atmospheric soundtrack to go with the game, Limbo has become a cult classic on the PC, Xbox 360 and the PlayStation 3.
In fact, the title sold over 300,000 copies in the first month of release and those figures are just on the Xbox LIVE Arcade. The game took another year to make its way on to the PlayStation 3, where it continued to sell well on the new platform. However, it could have been very different had the deal between Sony and the game's developer's Playdead had not fallen through.
Pete Smith, the executive producer at Sony Computer Entertainment, conceded that the exclusivity clause cost the publisher the deal with Playdead. He said, "There are obvious benefits to keeping (the IP), but also to giving it up: you're way more likely to get the deal."
Smith went on to explain that Sony wanted to own the IP because it wanted the exclusivity to justify the marketing and promotion that would come with the title. He said, "Remember: 100 percent of noting is nothing. A publisher is much more likely to commit to marketing and merchandising if they own the IP."
The SCE executive also believes that Sony wanted protection from potentially losing any IP they owned in the future. He said, "Sometimes all we want is protection so (devs) don't make a game, finish it then go to one of our rivals. We look at IP on a case by case basis. With a bit of common sense, you can find common ground."
Sony has lost a number of IPs since the launch of the PlayStation 3 with Capcom deciding to go multiplatform. Franchises such as Tekken and Resident Evil have gone multiplatform and the Metal Gear Solid series has already made the transition to catering for more than just Sony's console.
However, the publisher still has a strong first-party line up with the likes of Killzone, Gran Turismo, LittleBigPlanet and the Quantic Dream titles among others but the studio has been losing some ground in terms of exclusivity.
But what does the reader think? Do they prefer games being exclusive to consoles or is multiplatform more their thing? Let us know in the comments section below.