Sony wants to demonstrate Vita and PS3 partnership
| October 2nd, 2012 |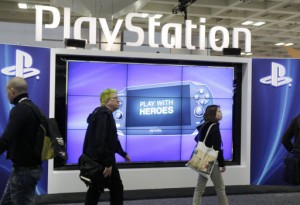 The UK PlayStation boss, Fergal Gara, admits that Sony want to show that the consoles go "Better Together" and could release a bundle this holiday season for the same reason.
As we reported earlier, Sony may very well be pondering releasing a console bundle with the PlayStation 3 and PlayStation Vita in the same box for the Holiday Season.
Fergal Gara admitted that it was a possibility and the cross-play feature would complement the bundle, as more and more content that can be accessed through both consoles was being made available including PlayStation All-Stars Battle Royale.
The game allows both PlayStation Vita users and PlayStation 3 users to battle it out against each other in cross-platform madness. It also makes use of the cross-buy feature, which allows users to purchase the game on the PlayStation 3 and have it available on their PlayStation Vita free of cost.
Following in Microsoft's footsteps with their 'Better with Kinect' tagline, which attempted to demonstrate how the Kinect added an extra dimension of immersion to the standard game and made it better.
According to Gara, Sony may well be going for a "Better Together" tagline for the two consoles, though we doubt that the marketing department at Sony will settle for that specific tagline, but full marks for effort for Gara, who said, "There really is a story there of the two consoles building a partnership. 'Better together', as I say."
Gara continued, "If we want to continue to promote the partnership between PS3 and Vita, we have to look at ways in which we can show that."
Apart from a console bundle, games would be another, more feasible option, with cross-platform titles being sold together using the cross-buy feature. Putting two consoles together with little other content could be a mistake, as Gara himself pointed out when he said, "Is a dual-console bundle box a perfect solution to that? I'm not sure, but I think there's scope to have deals where people buy both the Vita and PS3, along with cross-play games and get a discount."
The two consoles could even give the Wii U a run for its money if Sony can somehow get them to work in tandem with each other in the same way as Nintendo's console. It is easy enough to picture as the PlayStation 3 console and Vita are similar to the Wii U and the Wii U pad as well.
Whether or not Sony go down that particular road is another story in itself. But what do the readers think; is the Vita and PlayStation 3 bundle something that they would spend money on or is it too late for the idea to have any chance of success?
Let us know your thoughts in the comments section below.
Other People Are Reading