Sony won't reveal next PlayStation at Gamescom
| July 31st, 2012 |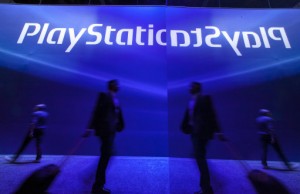 And no, it's not the PlayStation 4 but instead a slimmer model of the PlayStation 3, which has been teased but not announced in any official capacity.
It may not be as big an event as the Electronic Entertainment Expo, also known as E3 to the everyday gamer, but Gamescom is a major event for the video game industry.
However, a number of titles will not be shown during the conference including the likes of Sony's The Last of Us and Ubisoft's Watch Dogs. Both games are perhaps two of the most eagerly anticipated titles and made big waves when they premiered at E3, so them not appearing at Gamescom will come as a disappointment for many.
Another major announcement that will not be made during the conference is that of the new PlayStation 3 model. Reports had emerged late last year that Sony was working on a newer model of the console that was both more eco-friendly and more slim.
Later on a patent revealed the console was filed under the name "PS3 4000" but the marketing people at Sony seemed to want to give the new console a more catchy name and the latest reports have the console listed as the PS3 Super Slim.
The new model was originally slated for a release in Japan only, however, it seems Sony seem to have found enough potential for profit in other regions as well.
The console is reported to have ditched the disc slide in and out feature of the current PlayStation 3 models and go back to the format of the PlayStation 2 Slim, which for those who do not know much about the console, uses a flip-lid disc input.
The report also hints at the newer model coming with a Flash memory drive with the specific capacity ranging between 250GB and 500GB.
Once again it should be pointed out that the 'reports' have still not been backed up by any official source and until that time they should be taken as rumours.
Many analysts and consumers are wondering why Sony would release another model of the PlayStation 3 when the next generation of home consoles is in development and are expected out by 2013 or 2014 at the latest.
However, Sony is known for releasing newer models of their consoles when they are able to cut costs and improve their technology; the perfect examples of which are the PlayStation 2 Slim model and the numerous PlayStation Portable consoles that were released after the original.
The pricing point of the latest console will be one of the most important points in determining whether or not the sales figures of the newer model will make the PS3 Slim a success.
Other People Are Reading