Spider-Man villain joins PlayStation 3 game cast – Rumour
| June 27th, 2012 |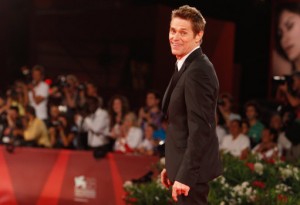 Willem Dafoe is set to feature in Quantic Dream's upcoming title, Beyond: Two Souls, alongside Ellen Page as the studio looks to raise the stakes in their latest project.
Heavy Rain took the gaming world by surprise when the title brought an entirely new experience to the PlayStation 3 platform. Quantic Dream's innovative title played more like an interactive movie than an actual game with the player's actions determining the outcome of the story.
The title was a huge risk by Sony but it paid off and now it seems that the publisher is willing to raise the stakes as it plans to release another experimental title developed by the visionary studio, Quantic Dream.
The game has seen an increase in investment as compared to Heavy Rain and Quantic Dream has brought in some Hollywood heavyweights to lend the likeliness and performances to the game. Ellen Page, who starred in movies such as Juno and Inception, is set to be the main character in the game that explores the grey area between life and death.
The demo of the game had jaws dropping when David Cage, the founder of Quantic Dream, took to the stage but at the same time raised a number of questions as to how the game would actually play, seeing how Beyond was different from the approach Heavy Rain took.
However, it turns out that Ellen Page may not be the only Hollywood celebrity set to feature in the game as reports have emerged that Willem Dafoe, who played the Green Goblin in Spider-Man as well as parts in many iconic films such as Platoon and American Psycho as well, is set to be involved in the project as well.
The latest reports match those made earlier on, which indicated that Ellen Page would be accompanied by another Hollywood actor for the project.
Heavy Rain also used the likeliness of British actor, Pascal Langdale, as well as his voice talents to make the game's character, Ethan Mars, come to life.
Beyond is another major risk by both Sony and Quantic Dream as the pair look to explore new ground in the video gaming world and are looking to define a genre that the studio themselves have created.
Whether or not Beyond manages to captivate and immerse audiences remains to be seen but it is sure to be difficult denying that the game has everyone's attention and if can emulate the success of Heavy Rain then one can expect other studios to sit up and take notice and maybe do some experimentation of their own.
What is even more interesting is that Quantic Dream is working on another unannounced project for the PlayStation 3 alongside Beyond. What that project is at the moment remains a mystery for now.
Other People Are Reading