Square Enix to adopt Call of Duty model for Hitman
| November 27th, 2012 |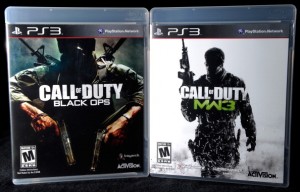 Hitman Absolution will be followed up by another Hitman game developed by the newly created, Square Enix Montreal studio as the publisher looks to have two studios working on two different versions of the same franchise.
Activision seems to have redefined how studios manage their IPs. Instead of following the traditional method of having one developer working on one IP, with a new game hitting the market every one to two years or so, publishers nowadays have two studios working on two different titles of the same IP.
Treyarch and Infinity Ward released one game every two years with Activision seeing Modern Warfare released one year and World at War the next before another Modern Warfare game followed by Black Ops the following year. Infinity Ward developed the Modern Warfare games and Treyarch the rest.
This alternate year release meant that Activision had its biggest franchise always on the market with a new game every year. EA seems to be trying to replicate that model as well with its alternating between the Battlefield and Medal of Honor games.
However, it seems that another studio is set to join in as well, with Square Enix set to develop two Hitman titles simultaneously with the responsibility of developing now also shared with the newly established Square Enix Montreal.
Tore Blystad, the director of Hitman Absolution, explained the publisher's, IO, stance and plan for the future comparing it to the how Activision had two studios working on the same franchise.
He said, "It's like Treyarch and Infinity Ward. You have an IP that has been developed. They will feed off each other, as well as some things that stand out." Before adding how long development times affected games. "I think with these big franchises it takes a long time to develop just one game."
Blystad went on to compare their future plans to what Hollywood has done in the past and continues to do today. "We've been talking about these similarities to some of the big movie franchises like Aliens, where everyone's doing it their own way." Before continuing, "Every time someone gets their hands on a franchise they do something different. So rather than doing the same thing again you get another take on the character from a fresh perspective."
How exactly a separate Hitman game would work alongside the events of Absolution is a matter of much discussion and speculation. Could the series be a prequel? A first-person shooter maybe? At this point nothing is clear apart from the fact that IO want to push their Hitman franchise back into the mainstream after spending a number of years in the shadows.
But what do you think; is this a good idea or are IO just milking the franchise? Let us know in the comments section below.
Other People Are Reading